Pans 'Commonwealth Games' Celebration continues .. Saturday August 2nd 2/4pm @ The Prestoungrange Gothenburg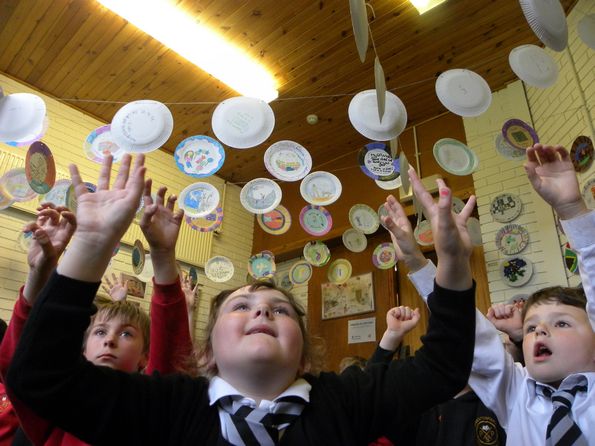 One of the early and most significant spinoffs of the Scottish Diaspora Tapestry has been family research by children in town on their own roots and any emigrants amongst their ancestors!

It has been supported by a £10,000 Lottery Grant to Celebrate the Commonwealth Games. The project's final hurrah is a second BIG get together from 2/4pm on Saturday August 2nd at the Prestoungrange Gothenburg.

It's a free whole family occasion inevitably with tv to watch some Games events*, but more importantly panels from the several Commonwealth countries in the Diaspora Tapestry to see with their own extraordinary stories. And there will be drop in workshops including felting, embroidery and storytelling.

*P.S. Whisper it quietly ... Our local boxing hero from Prestonpans, Josh Taylor, is a strong contender at the Commonwealth Games and if he makes it through the semi-finals we can watch him fight for Gold at 3pm.

S T O P P R E S S Josh made the final so all set for 3pm August 2nd @ The Goth.....

P.S. ... and of course he won Gold! Free drinks all round in Goth that afternoon - another first?





________________________

Few families will have missed the first BIG get together on June 4th at the Prestonpans Community Centre. Children from all the Prestonpans schools came together in an event dubbedThreads of our Past celebrating their Scottish links to countries within the Commonwealth. It took place during the launch of the magnificent global Premiere of the Scottish Diaspora Tapestry.

The children depicted their stories on paper plates, told their personal diaspora stories and performed three songs, including Auld Lang Syne. Funded by 'Celebrate, Big Lottery Fund', the project heightens awareness in the community to the role that Scots have played in the Commonwealth countries in the past and also today whilst the Commonwealth Games are in Scotland.


Published Date: August 1st 2014