Setback ... no it's a Wake Up Call!
Evidence seems to be emerging that Historic Scotland is not able or willing to protect the nation's battlefields, which means we'll have do it ourselves!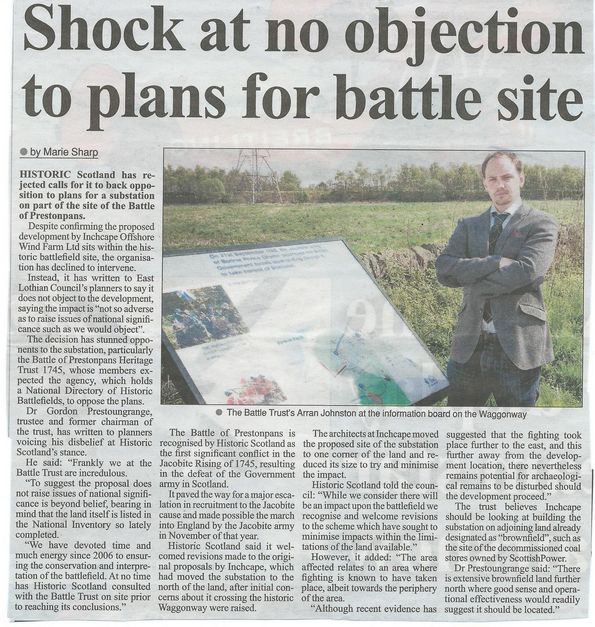 Aux armes it is then.

Time was, when the National Inventory of Battlefields arrived, and our own local battles were included, we thought to ourselves: "Historic Scotland will see to protection. We can concentrate on interpretation and presentation."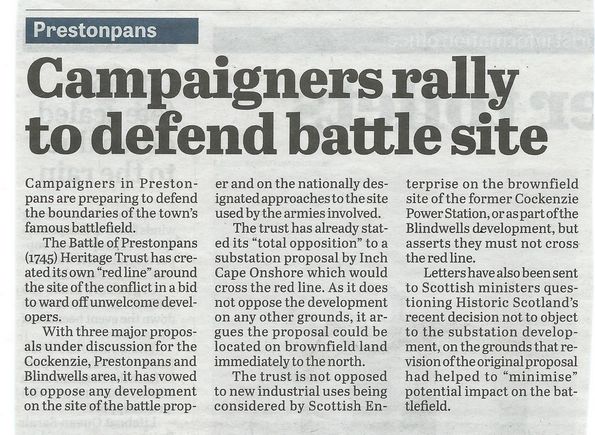 We're still hopeful at the 1745 Battle Trust that Historic Scotland might rise to the occasion but if its current track record is anything to go by, that's dreamtime. Last year they declined to Object to development at Culloden, this year it's our turn in Prestonpans. And that's just a wee Offshore Energy Sub-Station on the battlefield which could readily and more cost effectively be sited on brownfield land just to the north.

There's an even bigger challenge coming along from Scottish Enterprise as also described below.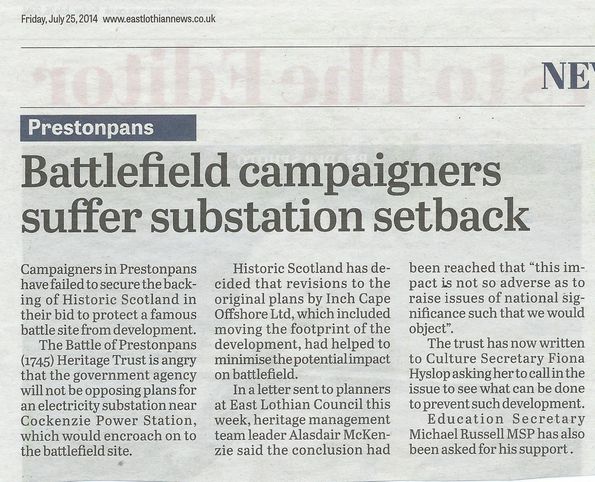 Our sincere thanks to East Lothian News for ensuring the issue is being debated publicly. The next Community debate is at 7pm on Tuesday August 5th at Cockenzie & Port Seton Community Council meeting in partnership with our Coastline Regeneration Group.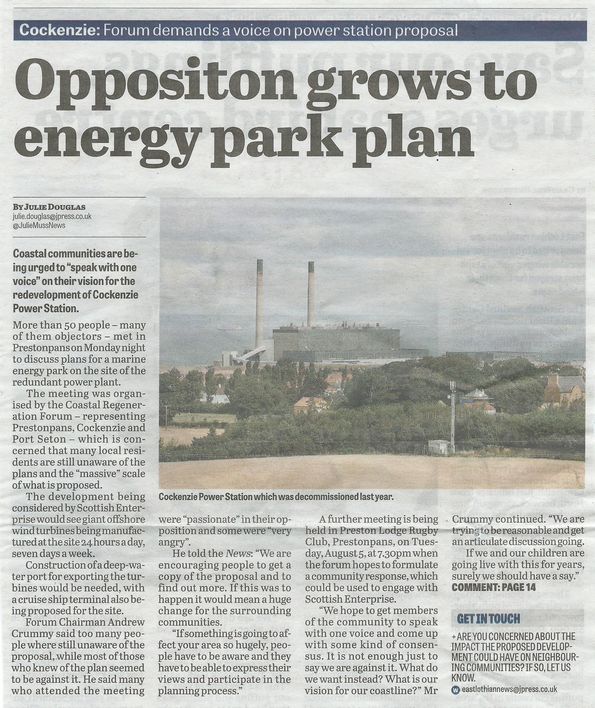 Published Date: July 29th 2014