Jack-in-the-Box Auld Lang Syne
Were you there at the Community Centre when our stitchers sang Auld Lang Syne?

The Diaspora Tapestry has a beautiful panel stitched by Mairi Campbell and although she could not be at the Community Centre on May 31st, Coreen Scott was there to lead us all off in front of our Jack-in-the-Box display!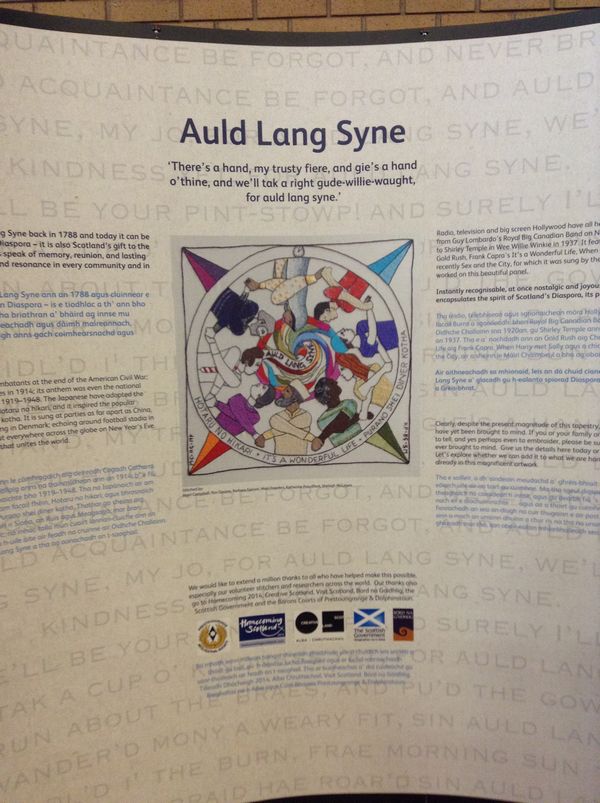 The idea's caught on. At St Mary's Episcopal Cathedral on August 6th, when the tapestry exhibition at the Fringe opens, at 7pm, we are doing it again. And more ... from Diaspora Pretoria the Tshwame Gospel Singers will be there too and we'll be led by our local Brazilian stitcher Ana Filogonio.

More interesting news for collectors of memorabilia

Of course we all go to see the tapestry and learn a thing or two about the disaspora; but many if not all cannot resist a wee piece of merchandise. There's been gratifying feedback on everything so far from teapots and mugs to pens and notelets. But word-of-mouth has been looking for postcards and a bag to carry their souvenirs away with them.

After much thought [!] and speculation, the beautifully stitched CN04 Tea from Hong Kong and the IT06 John Bellany panels have beed singled out.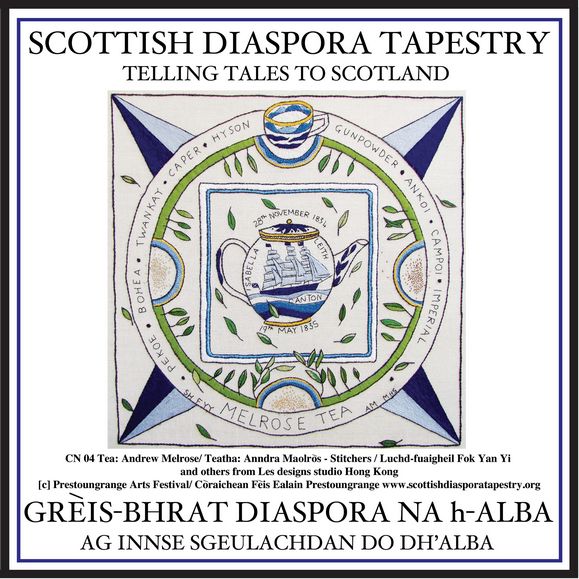 The bags will be £6 each and the cards £1.20 [or 5 for £5.] A glimpse is given below .. and they will be on sale at the website Boutique and St Mary's from August 6th.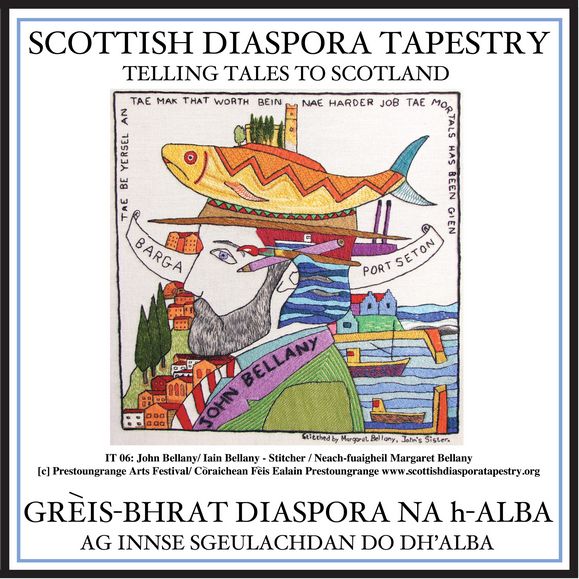 Published Date: July 25th 2014