Goth Happenings ... Cows and Coffee loose on Redburn Road
It's a 'must try' destination

Not only a great new café for The Pans but it's a wee shop for some of the artworks and the Prestoungrange Arts Festival and 1745 Battle Trust books and merchandise ... After all, it's their hub. But the coffee and cakes are to be relished. And there's an antique brass Italian coffee machine to enjoy too.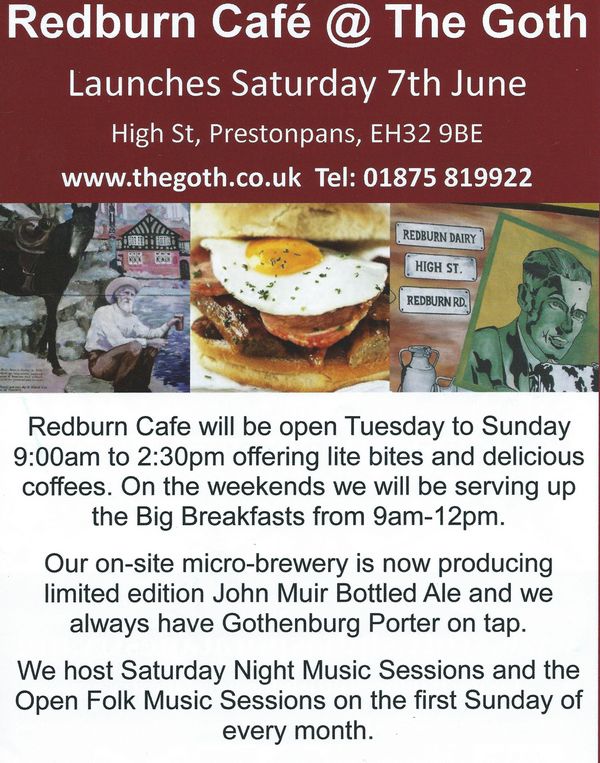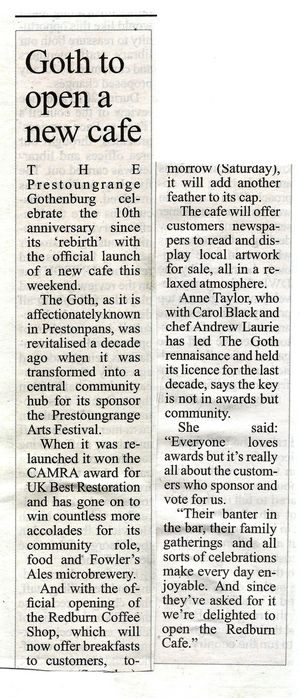 P.S. ... and in the bar the 80/- John Muir Ale is well worth a tr'ial ... or the Diaspora Gothenburg Porter.


Published Date: June 7th 2014