For or Against the Hanoverians? Chance to back your cause!
Alan Brecks are recruiting - for either side!

Alan Breck himself set the scene. Hanoverian at battle of Prestonpans/ changed sides to back the Prince straight afterwards. That is why the 1745 Battle Trust established its own re-enactment group from the very outset in 2006 as the Alan Breck Regiment of Prestonpans Volunteers.

The Regiment has big responsibilities which under the command of Arran Johnston and Adam Watters, with Martin Margulies as Colonel-in-Chief, it has meet with great success every year since 2007. It now presents umpteen cameo re-enactments each year across the nation and each September provides the excellent displays at Greenhills.

To see some of what has been achieved in Prestonpans ... LINK HERE

The Regiment is recruiting ready for the 2014/ 2015 season ... will volunteers please make contact ... @ ajohnston@battleofprestonpans1745.org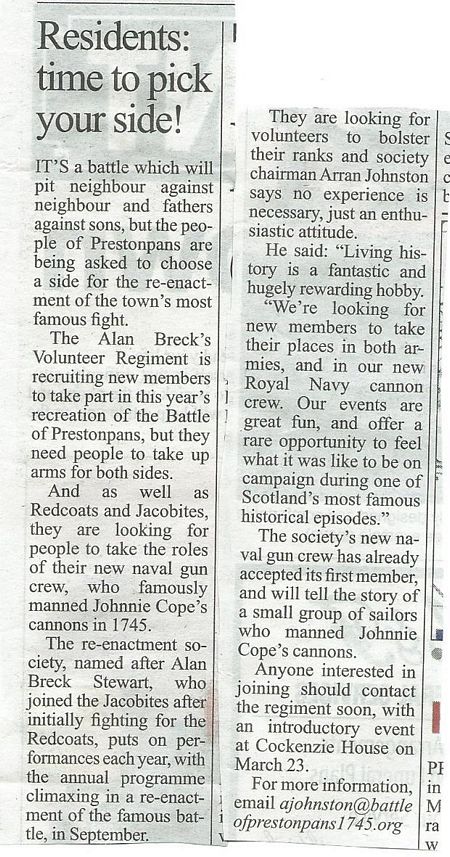 LIKE THIS, perhaps....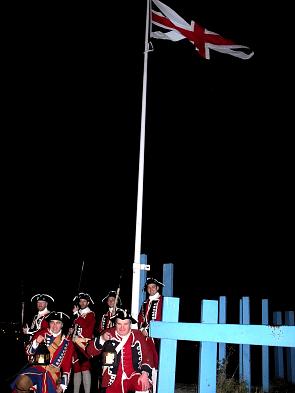 .... or LIKE THIS?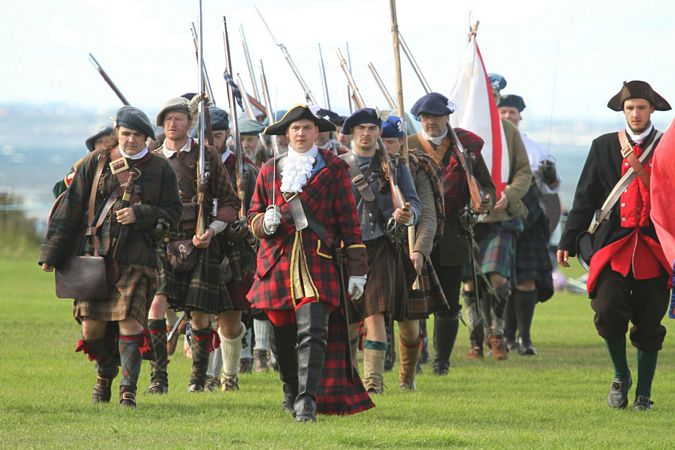 Published Date: February 24th 2014