Could Cope have won @ Prestonpans in 1745? Well, Yes ...if only ...
If only ... not just The Prince at Derby but Cope at Prestonpans too!

If Cope had won, there'd have been no National Anthem calling on 'God to Save Great George Our King' and Bonnie Prince Charlie might well have followed Charles I to the executioner's block instead of a tragic life and death in Rome ...

The Cadell family at Cockenzie House felt Cope was a much maligned leader and wrote their classic book in his defence in 1898 [now reprinted]. And from 4/6 pm including afternoon tea on Sunday February 9th Arran Johnston, who spends most of his time characterising the Prince, will turn his attention to Sir John Cope. Great speaker, well worth the visit ...

And the Tapestry itself is also on display at the House.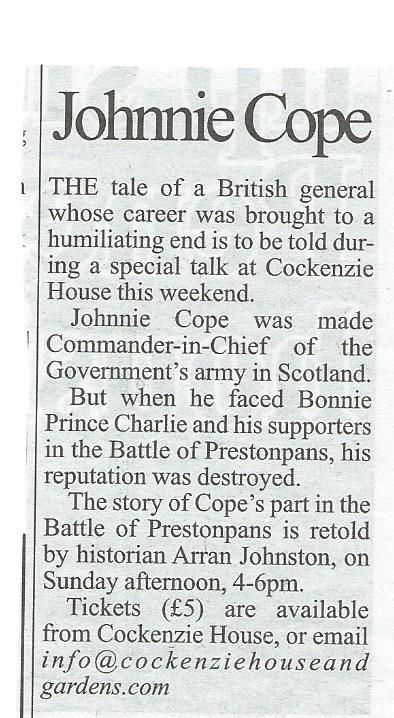 Published Date: February 8th 2014