Prestonpans Tapestry @ Cockenzie House till the Spring - with fascinating programme of events
Not just a chance to see the Prestonpans Tapestry in all its glory, but great events to enhance interpretation and appreciation!

It's back in town again.... the tapestry that started it all with its grand launch in a marquee [two actually] on Greenhills, July 26th 2010. More than 250,000 visitors to end 2013. Now for the next quarter million ... The Courier reports ....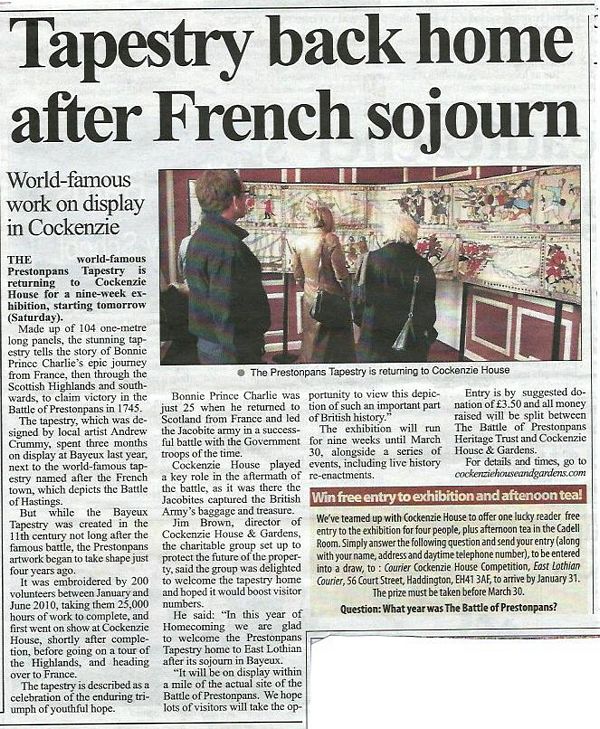 See the programme of events ... books and souvenirs will be on sale as well including a book penned in 1898 by local Cockenzie House family scions the Cadells - in defence of Johnnie Cope - and now republished by the Battle Trust.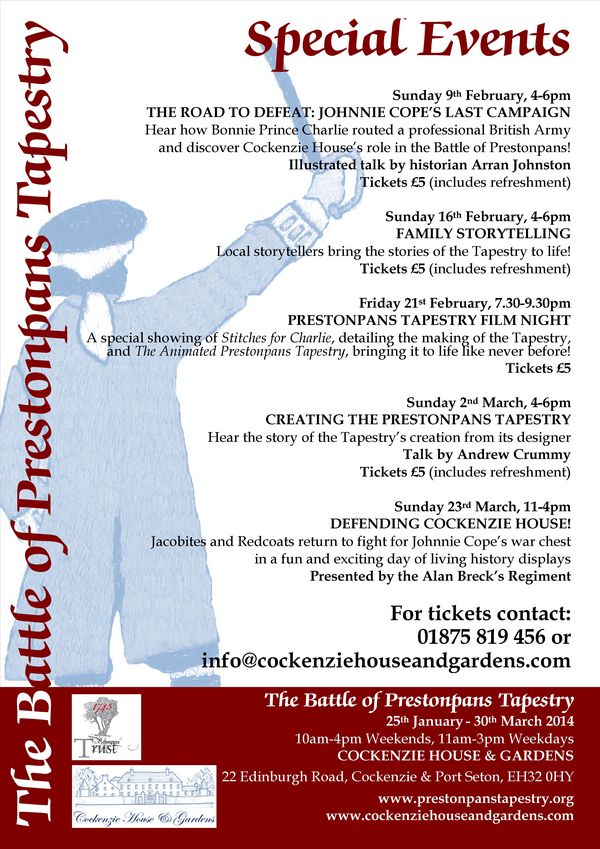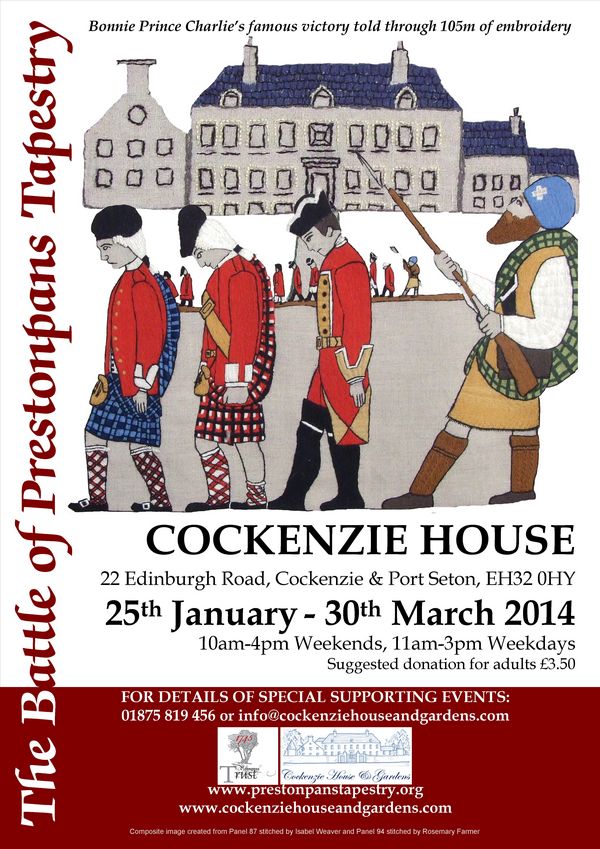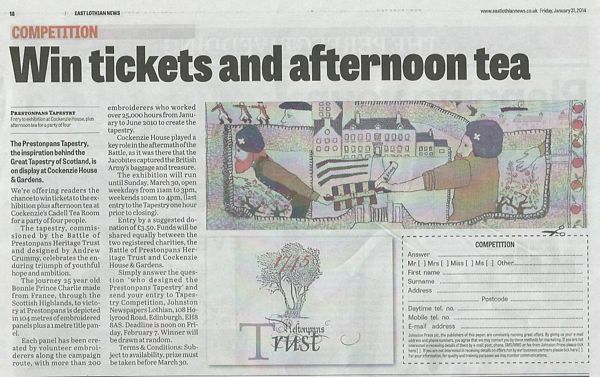 Published Date: January 24th 2014