2014 Global Conference Dates finalised for Sherbrooke: August 13th/ 16th
Dates set a week later than originally planned ..

Please note that Sherbrooke has necessarily revised the Global Conference dates ... making them one week later in August. Good news is that the programme is emergent as below. Visiting delegates have the opportunities at lunchtime sessions to share their own goings-along** ... and there are a host of excellent sessions planned [draft schedule below] to ensure we enjoy our visit and learn aplenty!

One of the main attractions, is the creation of mural-in-a-week, with star international muralist and regional artists. The theme of this mural will be Global Peace, in conjunction with the fact that Sherbrooke will become a member in 2014 of the International Cities of Peace™. This association is dedicated to connecting, promoting, and encouraging the global cities of peace movement. There will be a public contest for the favourite mural created, and a trophy will awarded at the closing Global Gala.

** Sherbrooke is also inviting each of the GMA delegates to create a 10 minutes slide show of their own mural or key town project. These slide shows can be viewed during every dinner. At the end of the Gala the plan is for delegates vote for their favourite project to take home the first GMA award. It would be a fine to be recognized by one's peers and what a great promotion for the winning member to come back home with a trophy!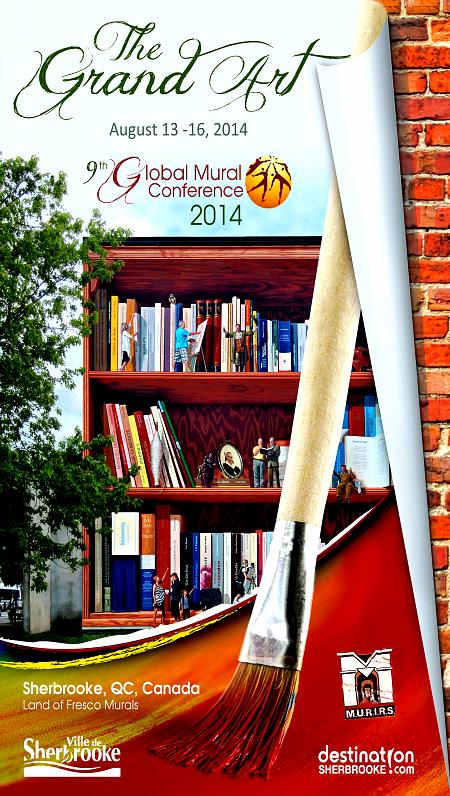 Published Date: December 11th 2013