Here's a tapestry preview for John Muir fans and embroiderers all
That second great community artwork from Prestonpans is nearing completion, and here's a glimpse John Muir would appreciate, methinks!

The John Muir Festival in Dunbar gets under way from April 17th but the accompanying exhibition at his birthplace is already open. It includes 4 beautifully embroidered panels from California, Wisconsin and Dunbar that tell his story. They have been lovingly stitched by Marilyn Nicholson, Kathleen McGwin and friends, Rebecca Terrill and Terry Hallowes. Together they afford an elegant preview of many many more such panels from the Scottish Diaspora that see their premiere on May 31st at the Prestonpans Community Centre from 11 am on May 31st and throughout the 3 Harbours Festival.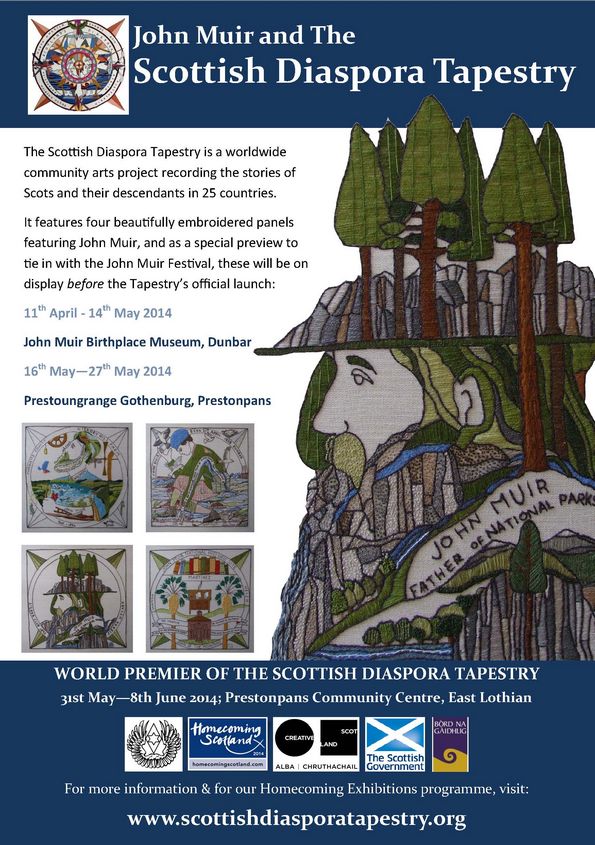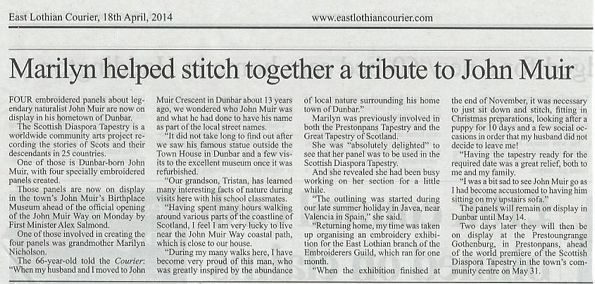 After Dunbar the panels will be on preview display at the Prestoungrange Gothenburg, permanent home to the tapestry, where close by Ronnie Elliott's John Muir Mural can be seen. In honour of this Scottish hero of National Parks the Fowler's microbrewery at the Prestoungrange Gothenburg has created a fine porter, The John Muir Tr'Ale - available on draught and in souvenir bottles.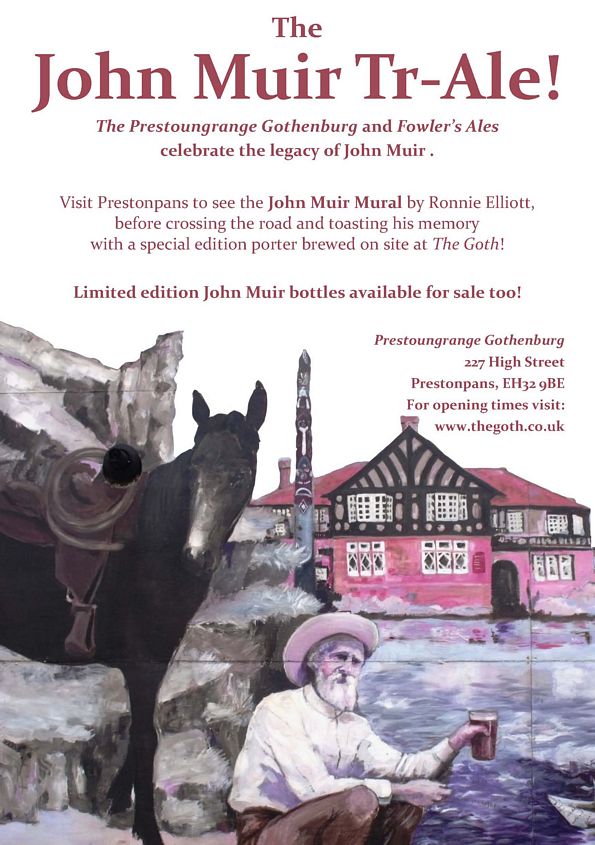 Published Date: April 19th 2014