The Great Tapestry of Scotland .... display imminent .....
Tapestry to be Launched at Scottish Parliament

Final preparations are underway for the Tapestryís launch at the Scottish Parliament in Edinburgh - Andrew Crummy's latest magnificent artwork aided by 1000+ Scottish stitchers volunteering 50,000+ hours of their skilled craft.

The Exhibition will open to the public on Tuesday, September 3rd and will be in the Main Hall until September 21st 2013. Make a diary date!

All 143 metres of the Tapestry will be on display, in series, for the first time and it is a spectacle not to be missed. Spend hours relishing its details or set a brisker pace to pass through a sweep of Scotlandís history. Audiences of all ages, experienced stitchers and novice historians alike, will find something to fascinate.

Free admission

Monday, Friday & Saturday 10am-5pm

Tuesday, Wednesday & Thursday 9am-6.30pm

N.B. Closed on Sunday.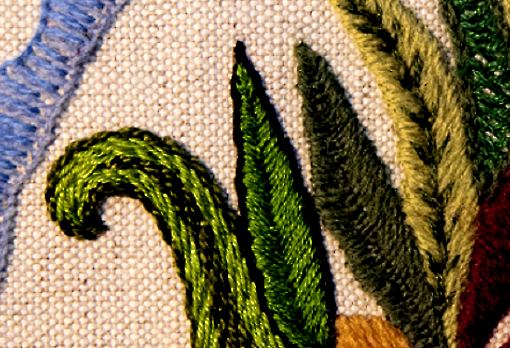 Published Date: August 17th 2013