Battle of Prestonpans Re-enactments - 2013 ... full details now HERE
2013 Re-enactment Programme Announced

Full details of all the events and happenings for the 2013 Re-enactments of the Battle of Prestonpans are now available as set out below. A dedicated website also gives additional information linked directly HERE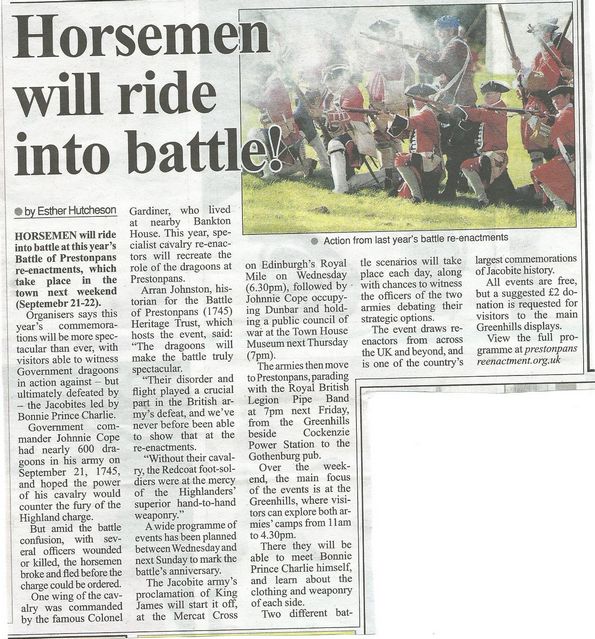 Print out your own copy of the two pages of detail below ... and please note that to help defray expenses a donation of £2 will be invited at the gate.

There's timeous action in Edinburgh and Dunbar as well as along the Riggonhead Defile from Tranent to Seton Collegiate then breakfast at The Goth on Saturday morning. And the annual medal for 'new' early risers will again be available!

The main re-enactments on Saturday and Sunday at Greenhills will see dragoons in battle for the first time since 1745!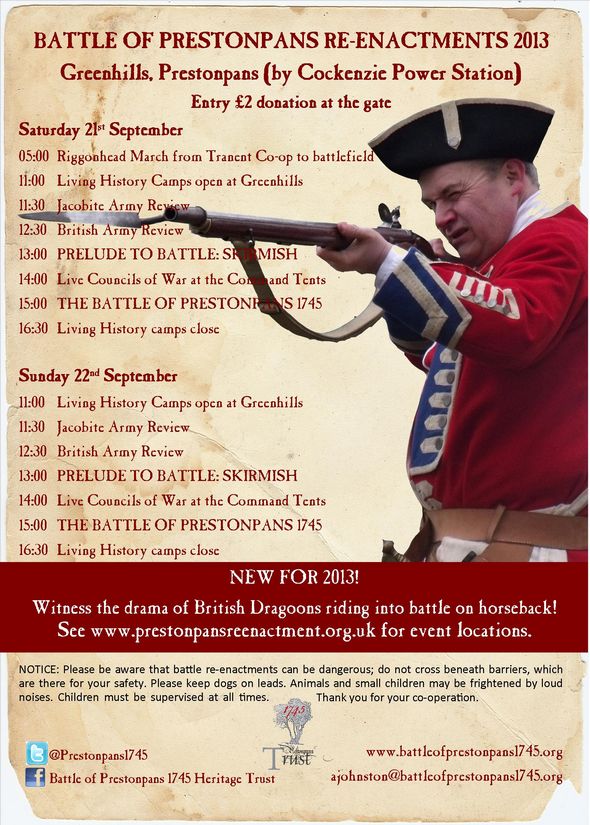 .... and here's the Poster to attach to your window and better! Thank you.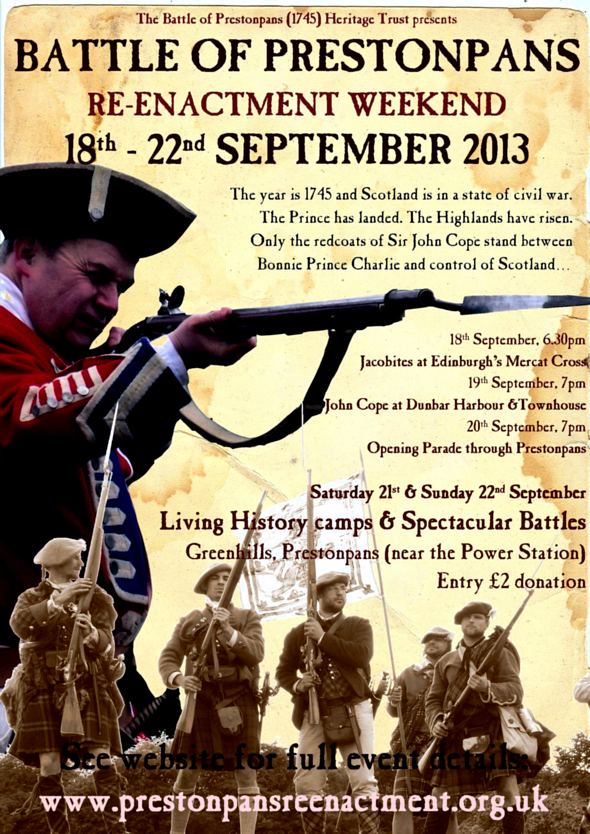 Published Date: September 17th 2013