In the Park, on the Beach and upstairs on Lawnmarket ..
For all the talk about tapestries these days, there's a lot more art going on!

...not least the continuing renaissance at Cuthill Park where Tom Ewing has been batting away for nigh on five years in the company of The Friends, and is now seeing some pleasing results.

In particular, there's the new blue ironwork railings [click to enlarge for the detail] made by the brilliant blacksmiths at Ratho, the same team that made the gates for the Royal Musselburgh and East Lodge at Prestongrange House in 2006 just 100 yards to the south.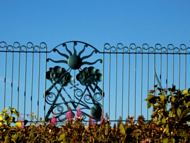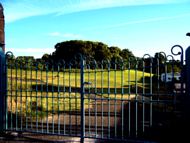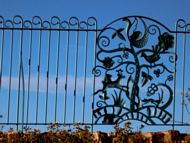 ... and the murals restoration on the sea wall below the Prestoungrange Gothenburg is coming along well too ...

... that's Tom Ewing's responsibility with help from several others ...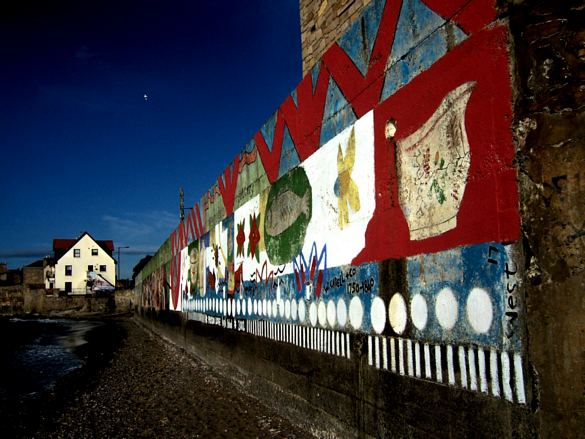 .. and meanwhile Tom Ewing still found time to exhibit some of his city paintings and sketches on Lawnmarket on the Royal Mile for the week just ended July 14th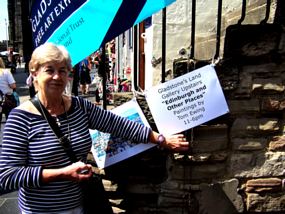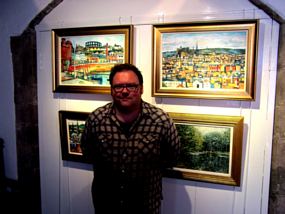 Published Date: July 19th 2013