Prestonpans Tapestry 'Captivates' Ruthven Barracks for July
July in the Highlands? The Tapestry knows how to enjoy itself ....

Continuing its latest visit to the the Highlands, the Prestonpans Tapestry has now left Inverness Art Gallery and headed to Kingussie in Badenoch. We've been busy installing the artwork in the former church hall which is now The Iona Gallery.

What better place to display the Tapestry than a community art gallery in the heart of the Highlands? The fit is a wee bit tight, but we have managed not only to get the whole Tapestry into the Gallery but also its now familiar supporters, the Trust's paintings of Andrew Hillhouse and Kate Hunter.

The village of Kingussie did not exist during The '45 - it was founded later that century - but the brooding presence of Ruthven Barracks reveals why it was important for us that the Tapestry visited the area. The car park beside the Iona Gallery provides a view across the railway to those mighty ruins, which of course feature in the Tapestry itself.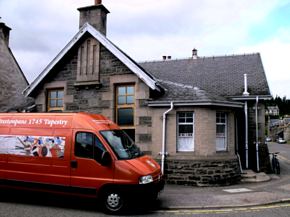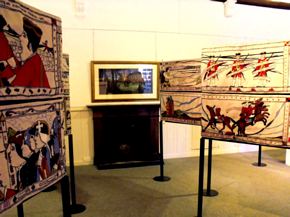 The fort had been built after earlier Jacobite troubles, and was attacked by a party of Highlanders as they made their way towards Prestonpans. Despite the garrison consisting of only 12 men and a sergeant, the Jacobites suffered casualties as they attempted to storm the strong position without the required strength or artillery. They were obliged to retreat, more than a little embarrassed. The Barracks did eventually fall later in the campaign, and parts of the Jacobite army rallied here after the defeat at Culloden. Elizabeth Jones stitched the panel - as seen below: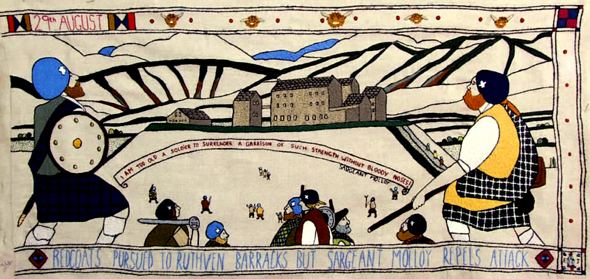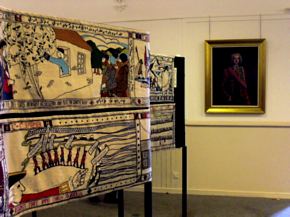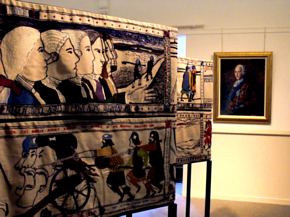 Today, its wind-swept stones speak eloquently of Ruthven's role in those turbulent times: it feels almost as though the last Highland soldiers marched out just a few hours ago...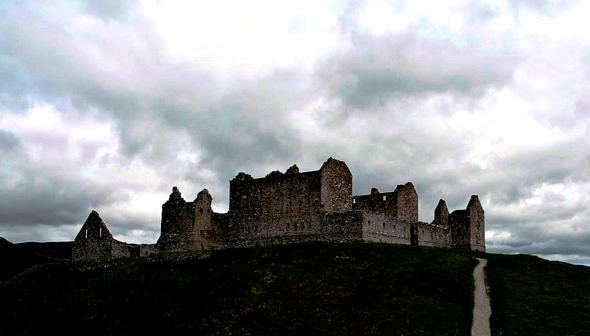 The ruins are free to visit and we recommend every visitor to the Tapestry to explore them as they pass!

The Tapestry is on display at The Iona Gallery in Kingussie from 6th - 28th July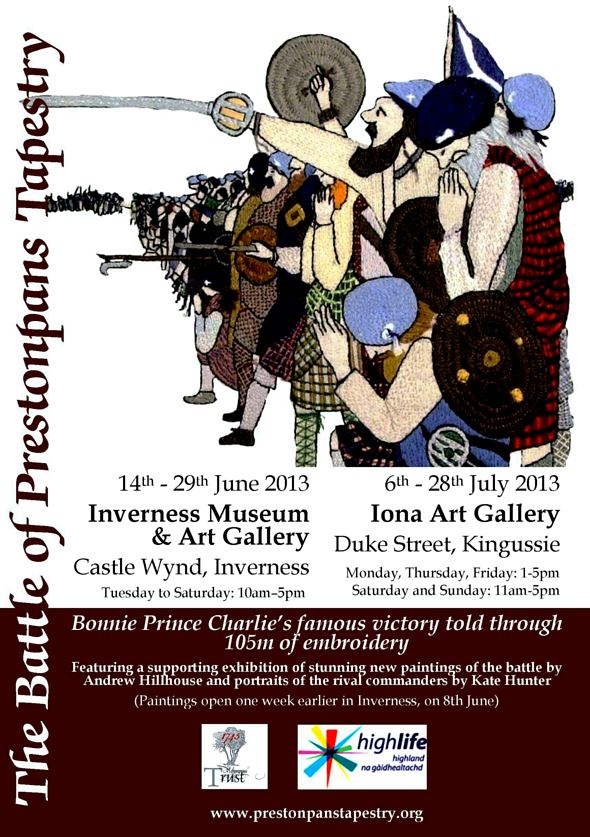 Published Date: July 5th 2013