Once a re-enactor, always a .... until you meet your Waterloo!
Taking aim ...

2015 is, of course, the 200th anniversary of the defeat of Napoleon at Waterloo. Big plans are afoot to make 2015 a significant occasion and at the last minute the UK Government has come up with a £1 million boost towards the restoration of the farm at Hougoumont - which the Guards Regiments defended throughout the battle.

For us in Prestonpans, with our 39th annual re-enactments in 2045 in ever clearer focus, seeing what is being achieved at Waterloo is frankly most encouraging for that 300th anniversary.

By then Arran Johnston, impresario of our annual re-enactments [pictured as 2nd redcoat from right last week with the Scotch Brigade at Waterloo] still wont be drawing his State pension, free tv licence or winter fuel allowance.....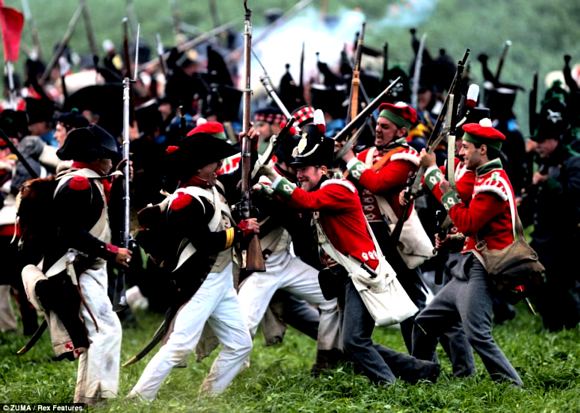 .. but back to this September 2013, for our 7th annual re-enactments hereabouts .....

Our first redcoat dragoons will be mustering ... whilst Cope still dreams of an easy victory. Surely one year he must win at our re-enactments? Then we can answer the What-iffers, re-write the National Anthem and Hey Johnnie Cope, withdraw Waverley from the book shelves and change the name of Edinburgh's main railway station... more ideas please ....


Published Date: June 28th 2013