Battle Trust's new tartan is officially registered ...
Battle Trust registers a new tartan for future use by staffs and supporters

Looking into the future, the Trust has it very much in mind to create employment and to muster volunteers aplenty in its campaigns and at the eventual permanent home/ Living History Centre. So it's taken advantage of the services of Keith Lumsden, joint Keeper of the Records for the Scottish Tartan Society, to register the new design shown below with the National Archives' Tartan Registry.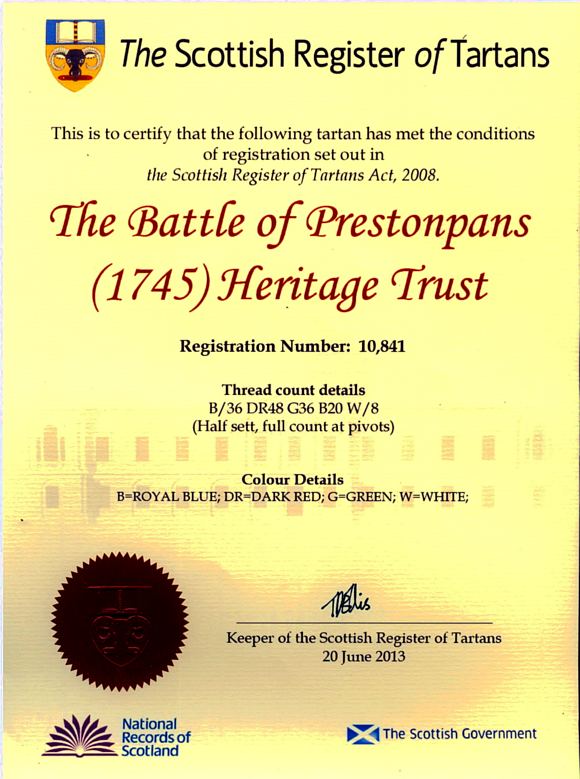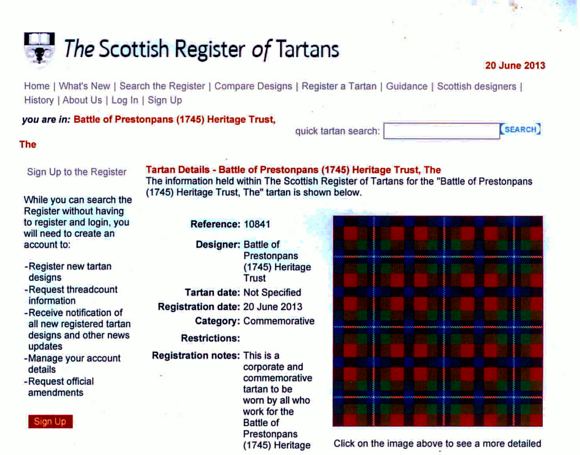 All set then ... await a first sighting with staff and volunteers! D C Dalgleish in Selkirk, Scotland's last artisan weaver, is readying the first scarves ...


Published Date: June 24th 2013