Inverness Tapestry Exhibition Opens, with three more dimensions yet!
Inverness Museum and Art Gallery Hangs a TripleDecker .. and more ...

We're delighted with the latest exhibition of the Battle of Prestonpans Tapestry in Inverness running till June 29th [Tuesdays/ Saturdays]. The Art Gallery has hung the tapestry for the first time at three levels. But it's gone further. It is also displaying its own related artefacts as well and the Battle Trust's own paintings by Andrew Hillhouse and Kate Hunter. The pictures below tell the story.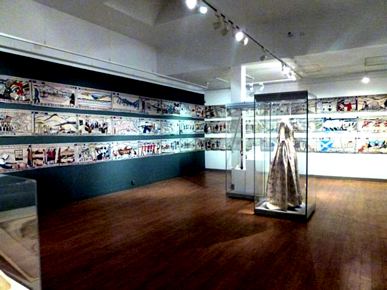 Getting the three levels of embroidery right involved a spirit level none less ...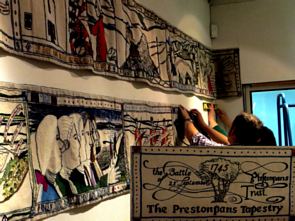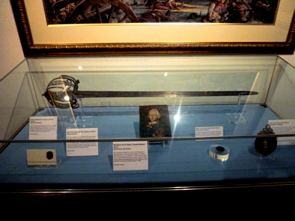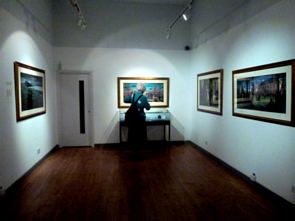 Kate Hunter's two portraits are of Sir John Cope [left] and The Prince himself.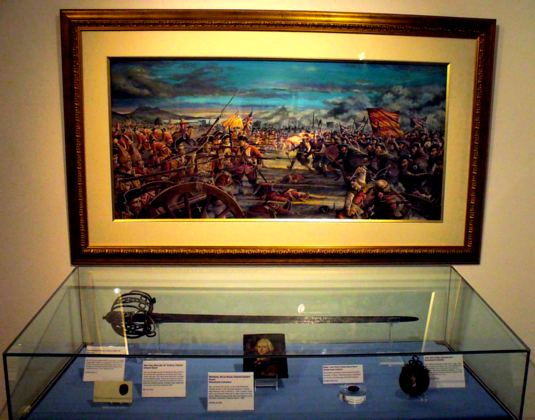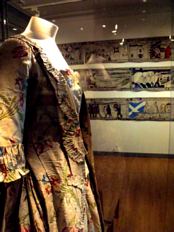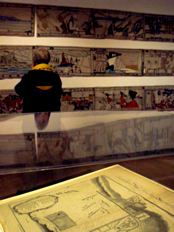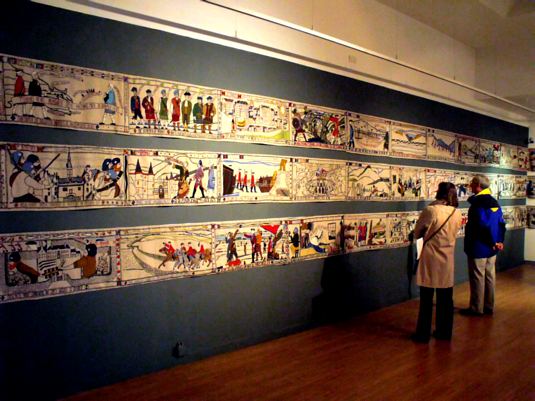 Published Date: June 19th 2013