How many artworks today in Cuthill Park: June 2013??
Never a better time to be counting our artwork blessings than 3Harbours Festival

.... and no better place than Cuthill Park. There are 14 now ... and Tom Ewing, Sir, how about a fine Homecoming Murals Fest in 2014 ....

It's not so many years back that the Prestoungrange Arts Festival launched its campaign to get the long grass cut. Then the artworks started and the battle re-enactments and in due course the initiative passed to The Friends of Cuthill Park. Amongst their many achievements are the beautiful new railings by Ratho with gates to follow shortly. Lowes Market Garden [an oft forgotten heritage aspect] was painted to inspire their own continuing botanical and agricultural efforts out and around.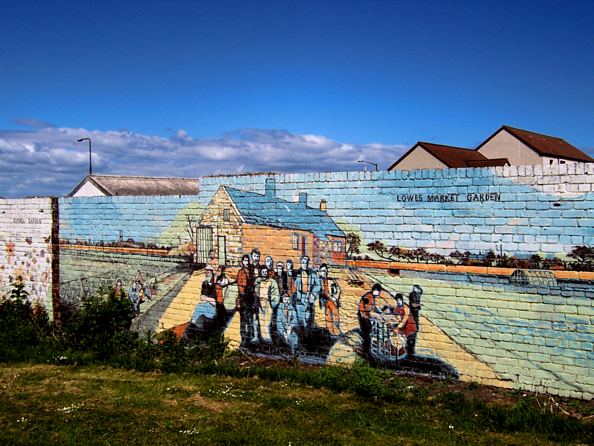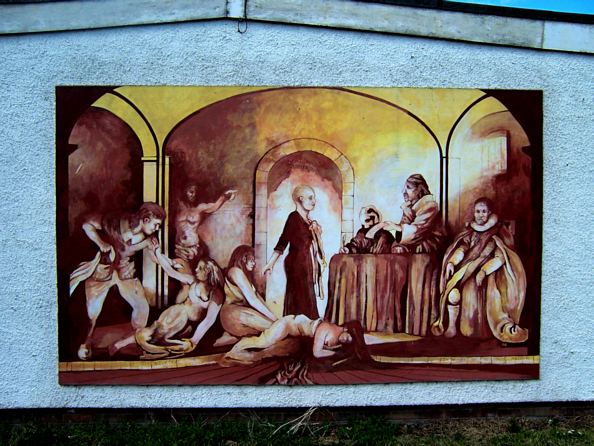 Tom Ewing's Witches Trial above has seen many a living history re-enactment .. and was the first. The three totem poles below were carved by lads from St Joseph's ...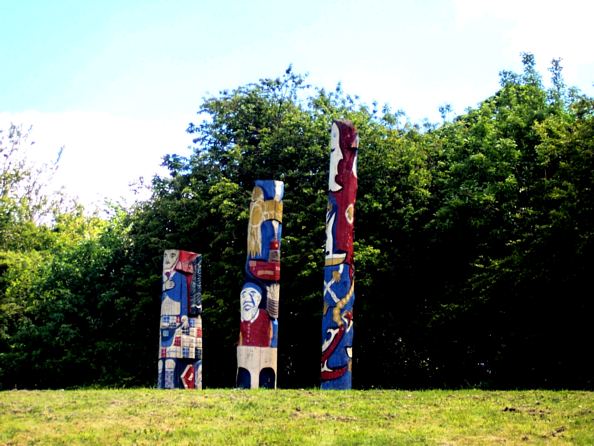 The collection from last year's Murals Fest, led as always by Tom Ewing, recapture Morrison's Haven ...... and bringing up the rear is the latest addition from P6 at Prestonpans Primary School led by Avesha deWolfe.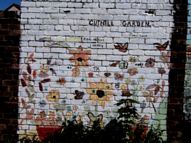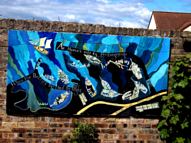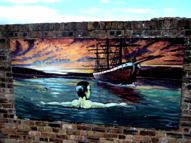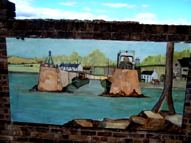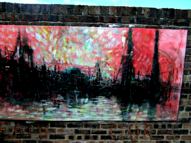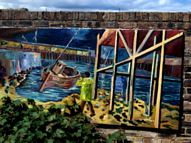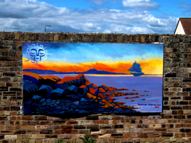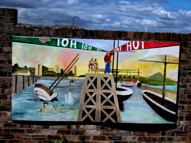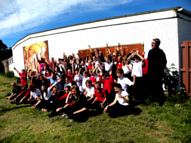 Published Date: June 4th 2013