Newbattle Monks at their Saltpans once again ...
Newbattle Monks made their annual pilgrimage to The Pans to collect their salt ...

.... which Chef Andrew Laurie of The Prestoungrange Gothenburg had kindly made ready for them all .. simply wade out to the Forth with a bucket, bring it ashore and boil till only salt is left with impurities. Then dilute in water again and pass through [coffee?] filter to remove all fragments. Re-boil and there you have it as seen here ...

Ideally the sea water is evaporated by sunlight but not this year perhaps!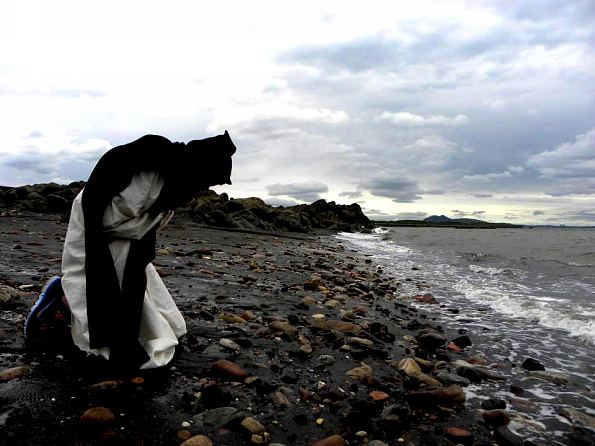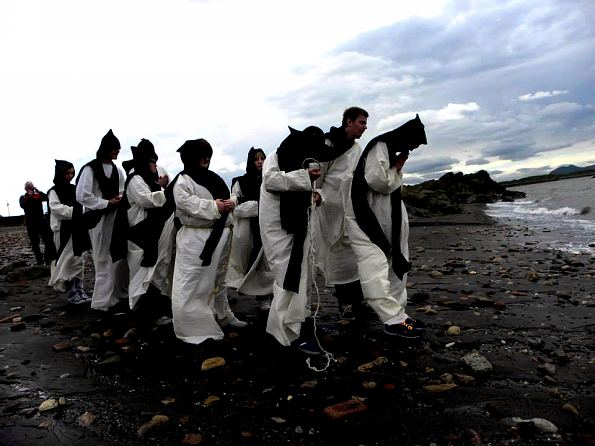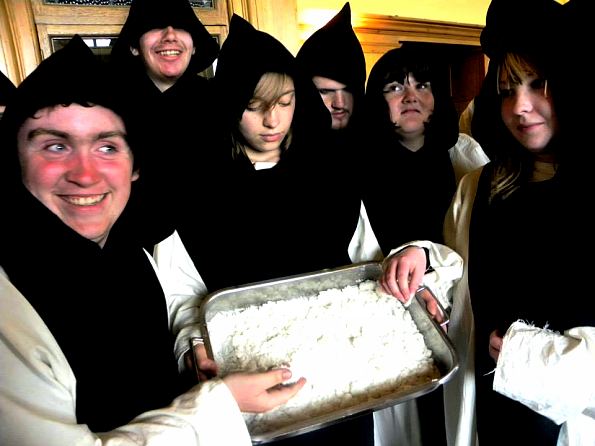 How many do you think used the salt they had to flavour the chips and Haddock Goujons on which they feasted at The Goth ... it's a long walk from Newbattle!


Published Date: June 1st 2013