More blooms in Cuthill Park from Avesha deWolfe and P6 Children
Avesha deWolfe, Arts Festival ceramicist, has worked with P6 students at Prestonpans Primary to add the latest mural to the town's ever growing collection

It's to be found in Cuthill Park, right next to Tim Ewing's Witch Trial Mural. And at 11 am on Friday May 31st it was officially unveiled.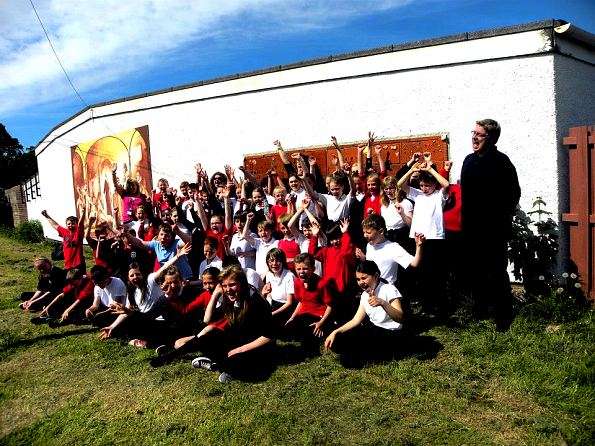 The ceramic tiles designed by P6 students of Prestonpans Primary School working with Avesha [who has her studio opposite the Prestoungrange Gothenburg in the Belfield Workshops] is a fantastic celebration of their School's 40th Anniversary and tells some of our community's history.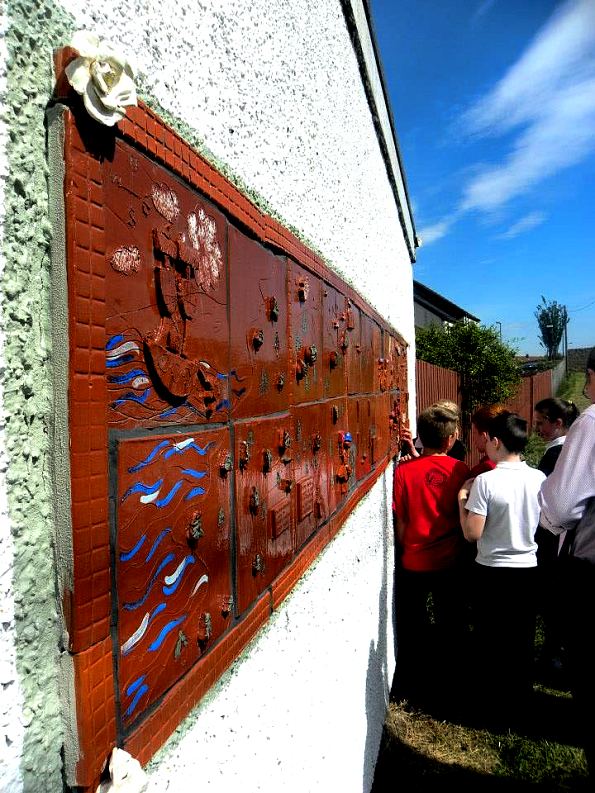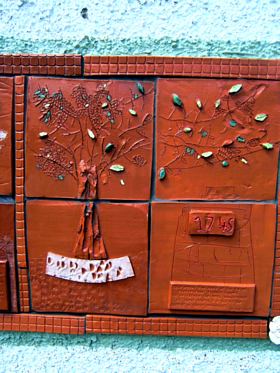 The storyline they chose was the tale of Bonnie Prince Charlie. They'd certainly had visits from the Battle Trust's educational team!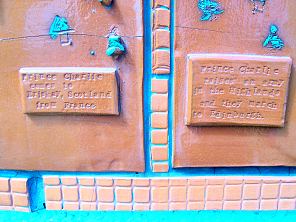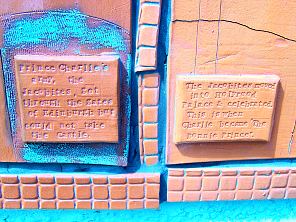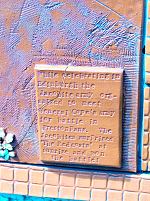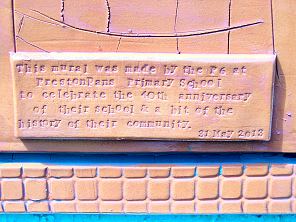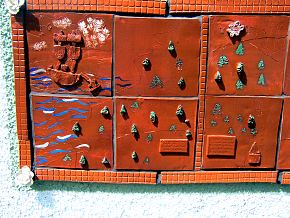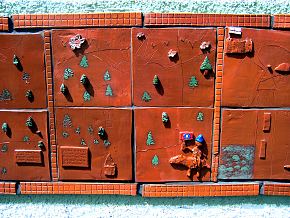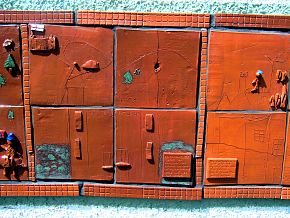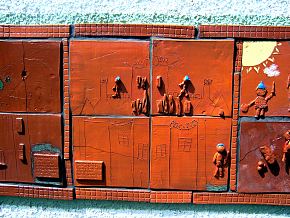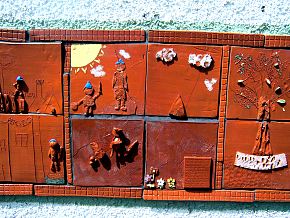 Published Date: June 2nd 2013