NKS Stitchers for Pakistan and India in The Pans ...
South Asia Women's Group volunteer to help ...

The reverse diaspora in Scotland today includes, as we know, many of South Asian origin. On Thursday June 6th a dozen ladies from Nari Kallyan Shangho [NKS], a community organisation for South Asian women, came to the Pans Community Centre to talk embroidery.

They had come seeking inspiration, they said, as they will be working with us on some of the panels depicting links with Pakistan and India on the Scottish Diaspora Tapestry. The designs for these panels, following the recent visits to India by Gillian Hart and Yvonne Murphy, are eagerly awaited.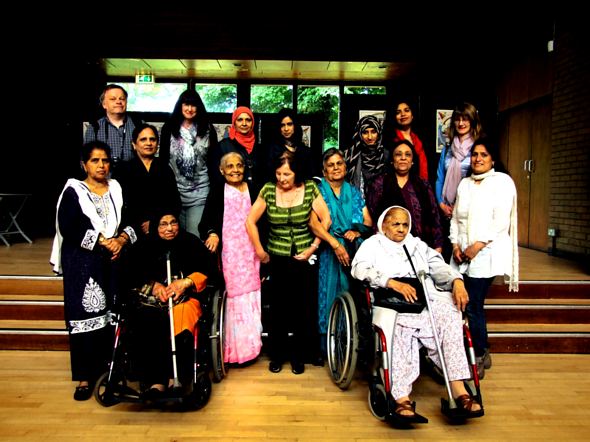 They were both on hand along with Andrew Crummy, the tapestry's design artist, to show them the reality of the completed Battle of Prestonpans Tapestry as well as the new Diaspora panels from Barga and Gothenburg.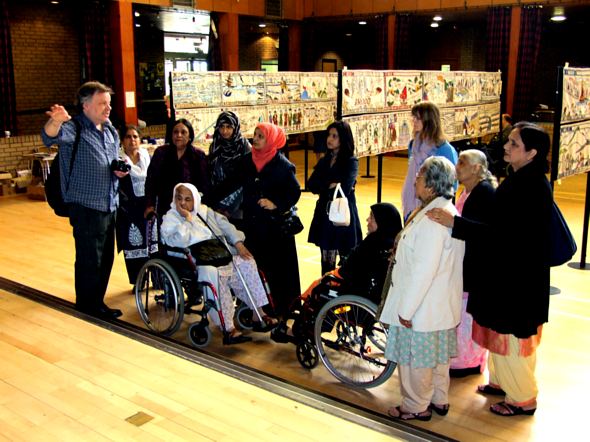 Published Date: June 8th 2013