'Our' Tapestry Back in Town - at Prestonpans Community Centre June 1st & 3rd/8th
Not seen in our Community Centre since September 2010, but back all week 11 am/ 4 pm throughout the eighth 3Harbours Festival, except Sunday

Our Tapestry's been to many many places since July 2010 [41 exhibitions and counting ..] and it's going to Bayeux itself for eight weeks this autumn. The Community Centre in Prestonpans is but a stone's throw from Gardiner's Bankton House and stands atop the ancient walls of Preston House that saw so much of the slaughter in 1745. That has to be as close to home as we can get!

Visitor numbers nationwide and internationally will reach 250,000 this year. Visitors' Donations for its permanent home in Prestonpans now exceed £105,000. The new TinTin style cartoon text of the Tapestry is available in English/ French/ Gaelic. New souvenir merchandise includes tea towels of The Charge, Bass Rock, the Thorn Tree and Pinkie House ... and more, as do the mugs and book marks.

.... and Yes, throughout the Festival the four novels written by Sharon Dabell, Roy Pugh and Gordon Prestoungrange will all be on sale as 2 for the price of 1. Just like a downtown bookshop then!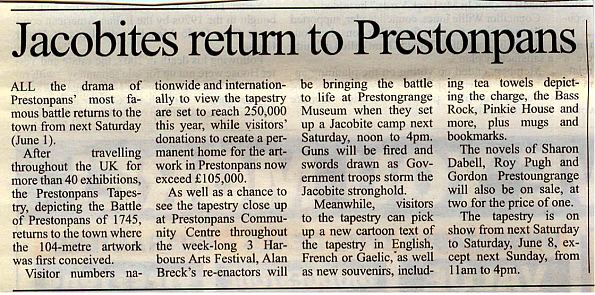 Pictures from the 2010 Exhibition are a reminder of just how popular it was ... come along and see it again ... or break your duck.

Our Tapestry's become a National Celebrity and it carries the good name of Prestonpans far and wide!

[Teachers Note: There are Schools/ Students guides available to download at the website which have been widely used from Loretto in Musselburgh to Corby down south - LINKED HERE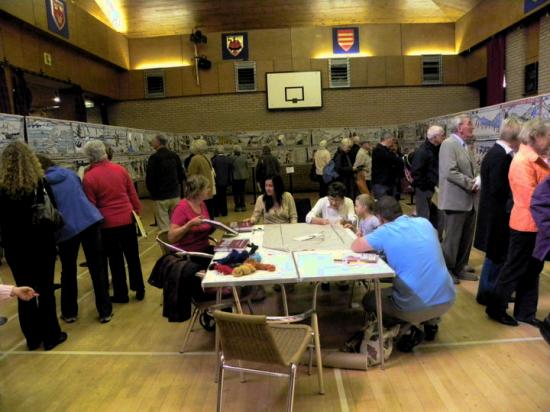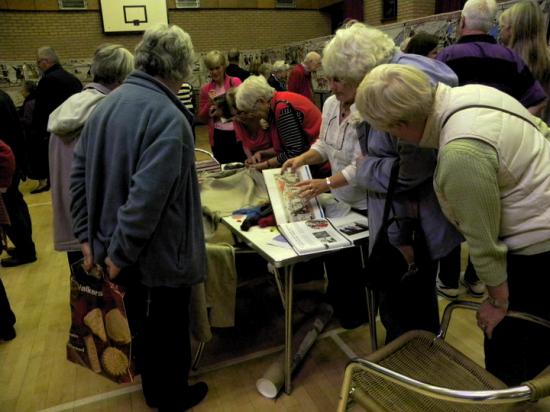 P.S. Someone asked, Why Gaelic? Almost the whole Highland army that fought and won for Bonnie Prince Charlie spoke Gaelic!.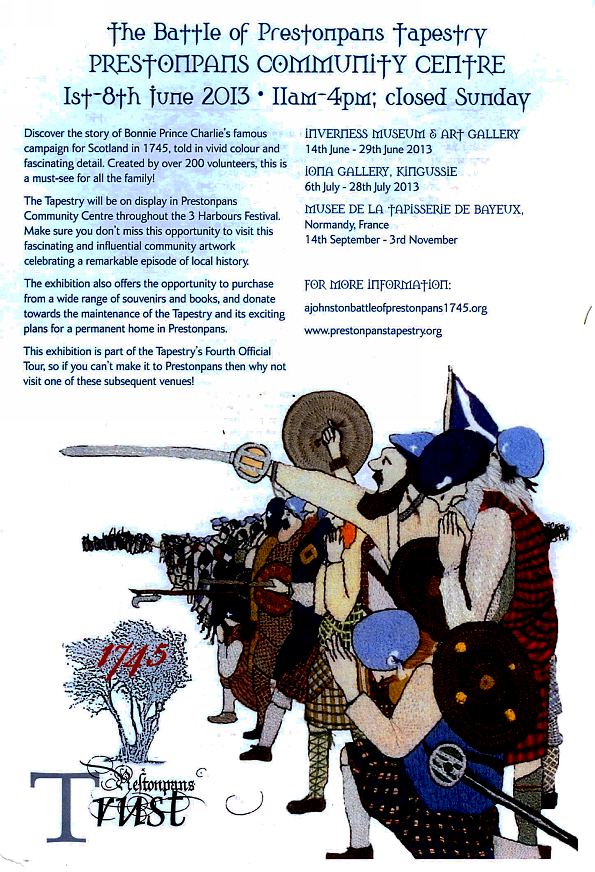 Published Date: May 20th 2013