Cumhachd an Delibh - The Power of a Picture
Spreading the Gaelic far and wide ...

As careful readers of this NewsNet space will recall, the Battle Trust resolved after its 3rd Biennial Symposium to seek to do justice to the Gaelic so many of the Highlanders spoke in September 1745. Our guide in this endeavour has been Ronald Black who is Gaelic Editor of The Scotsman.

Our first step was to translate John Unwin's Prestonpans Tapestry cartoon book into Gaelic [available online here at the Boutique/ Shop button to the left] and then to commission Ronald Elliot to paint the Prince taking breakfast with Alasdair MacDonald at the cannons after the battle.

Ronald Black reports our story ... so far ... in the piece attached below which appears today, April 27th in The Scotsman. If your Gaelic is absent or rusty, the translation follows.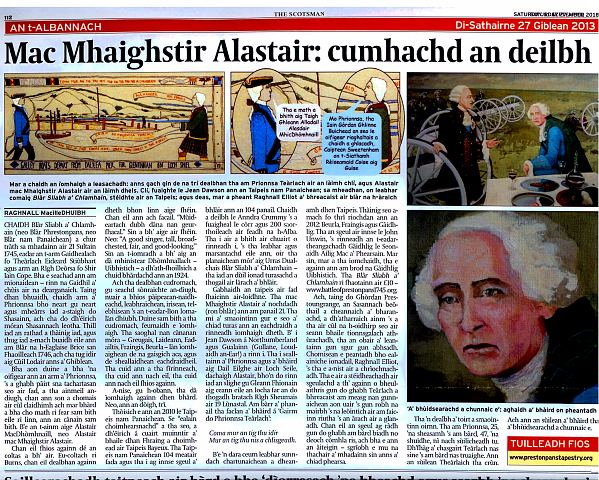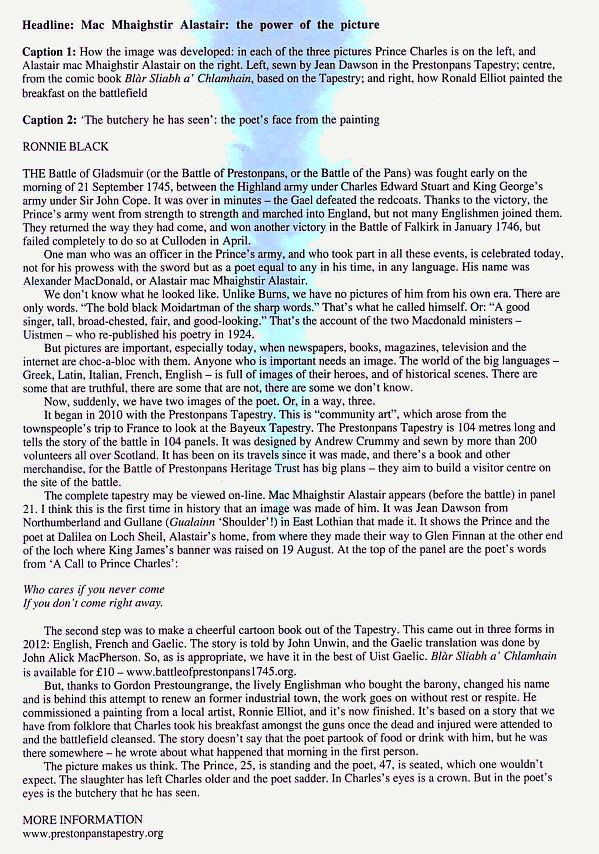 P.S. For those following our Gaelic initiatives in Prestonpans, the entire text of the website and Official Guide to the upcoming Scottish Diaspora Tapestry will appear in Gaelic by year end 2013.



Published Date: April 27th 2013