Tapestry @ New Lanark sees first major outing of the Edinburgh Guard
The final weekend for the Tapestry Exhibition at New Lanark was marked yesterday by the Alan Brecks...

To mark the last weekend of The Prestonpans Tapestry's highly successful visit to New Lanark Mills, a company of British redcoats paid a visit to the exhibition. Members of the Alan Breck's Regiment's new Edinburgh City Guard occupied the area in front of the visitor centre, with strict instructions to ensure that none of the Tapestry's visitors were secret Jacobite agents!

The redcoats, accompanied by a number of civilians, set up camp and patrolled the eighteenth century streets, whilst their cannon Barbara commanded the road into the exhibition.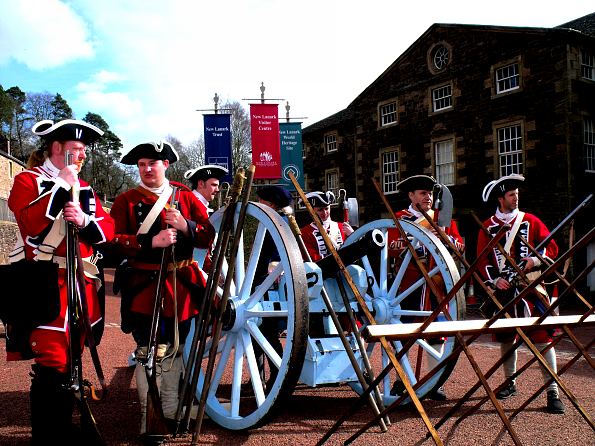 In the face of such strength, there was not a Jacobite to be seen all day! That did not mean the day passed without incident: first, a rousing speech to the men by their godly minister was disturbed by a drunken heckler, who had to be arrested by the City Guards. The rascal was released once his ale had been confiscated!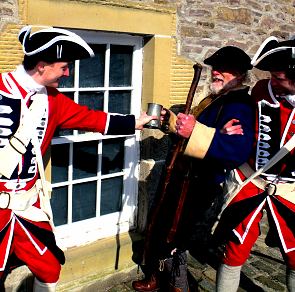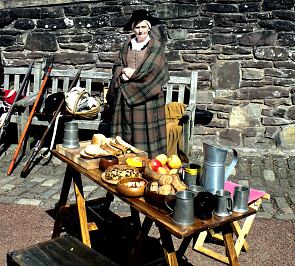 Later, a quarrel between two of the soldiers led to a tense pistol duel. Despite the parties almost coming to terms after repeated misfires, the matter still had to be settled the old fashioned way. Luckily, both parties accepted satisfaction after one receive only a slight wound from these notoriously inaccurate firearms!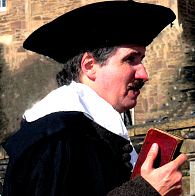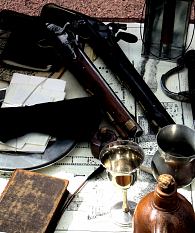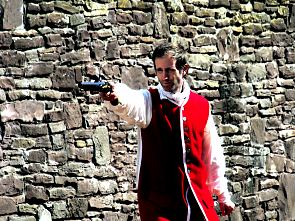 The sun shone throughout the day - a glorious change to the snow which had followed us to New Lanark on all previous occasions this year - and the public thoroughly enjoyed both visiting the Tapestry and seeing the history brought to life before them.

One visitor has kindly covered her experience in her online blog HERE

The Tapestry remains at New Lanark until 5pm on Tuesday, after which it will be visible again at Pinkie House on 22nd-24th April.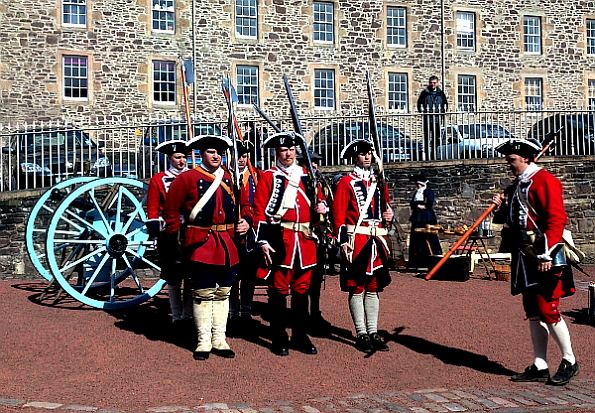 Published Date: April 7th 2013