Tom Ewing's Sports Heroes Officially Unveiled
Official Launch/ Unveiling of Tom Ewing's Sports Heroes Mural

... not all the heroes could be there for the unveiling but it was an absolute delight to see Jim Forster, Josh Taylor, Allan Jacobsen and Sally Campbell. ELC Council Leader Willie Innes - who has campaigned since his Opposition days on the Council whilst he helped Tom Ewing with the necessary research - was also there with our own community parliamentarians Iain Gray and Fiona O'Donnell.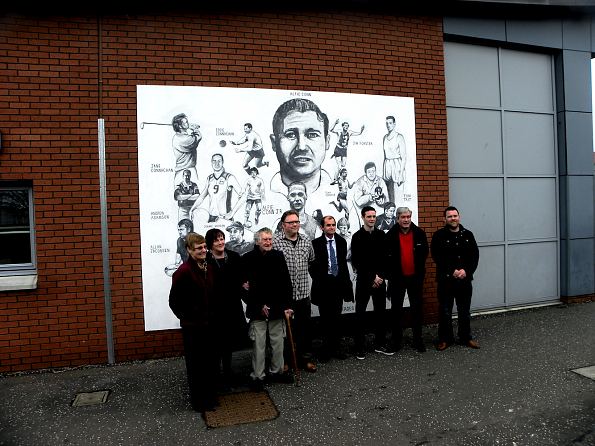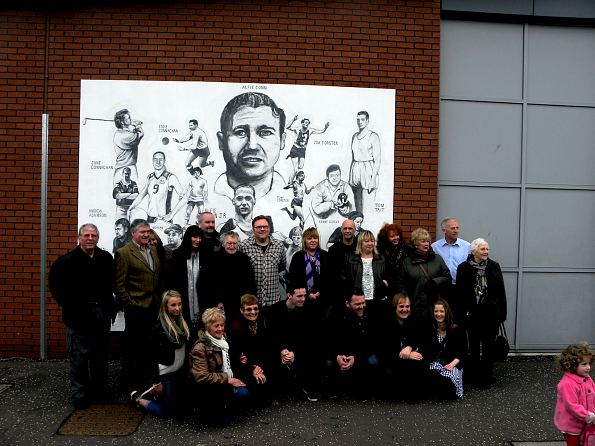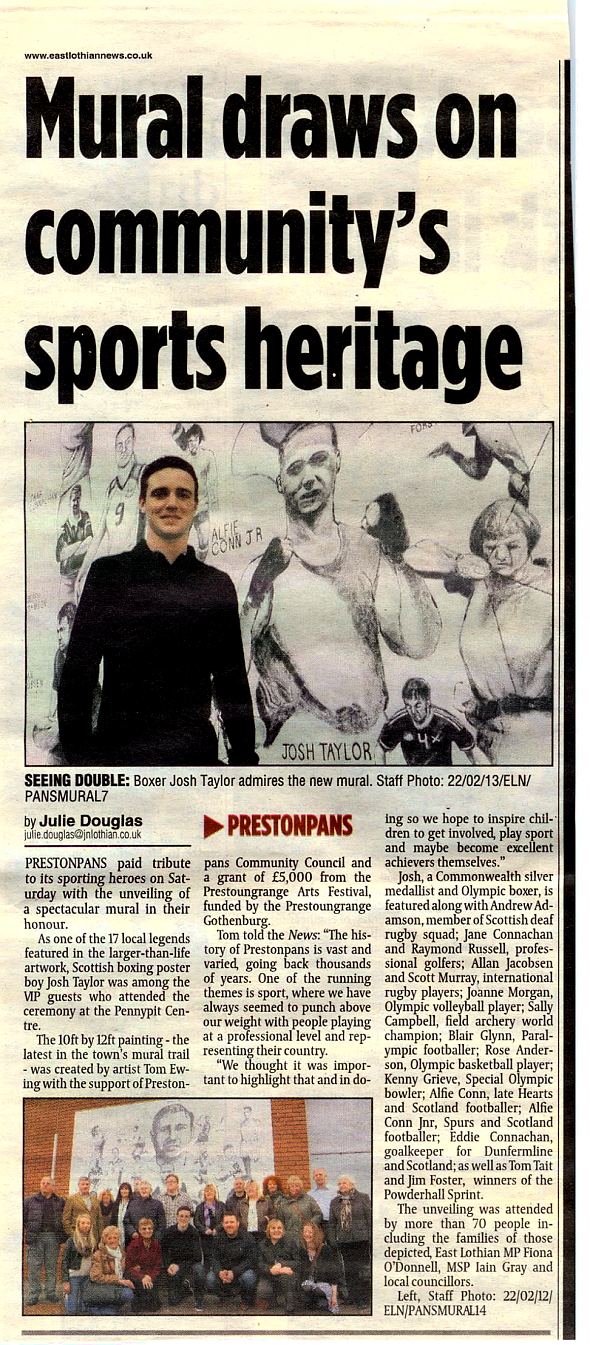 Also there was Tom Ewing's proud Mum and a host of friends and Arts Festival supporters.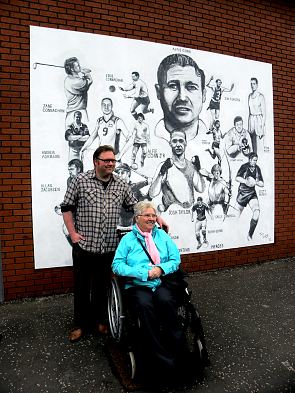 22pp BOOKLET WITH THE FULL STORIES AVAILABLE AT PITSTOP AND THE GOTHENBURG ....

The full story of each of these heroes is available at the Prestoungrange Gothenburg and the Pennypit PitStop Cafe - suggested donation £2. And Tom Ewing has prints of the mural for sale too - contact him directly by email as follows: tomewing@live.co.uk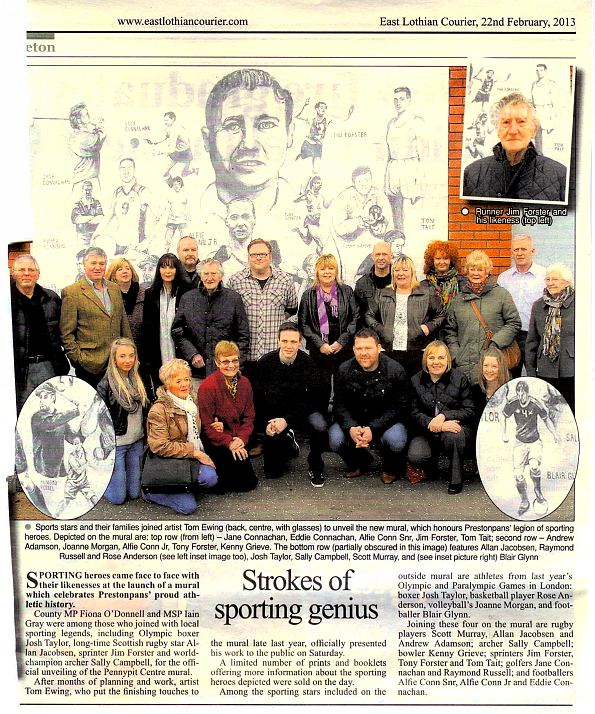 Published Date: February 25th 2013