2012 Battle Re-enactment Programme @ Prestonpans
As ever a bold programme is scheduled ... and at a changed venue!

The 2012 venue for the Battle Re-enactments will be Greenhills, the beautiful grassed area between the Pans and Cockenzie Power Station. Whilst it's a wee bit farther away from The Gothenburg it's closer to the original field of battle. This year the Battle Trust is seeking to defray some of the £10,000 fixed costs involved - the re-enactors are all volunteers - by suggesting a Donation of £2 from those attending.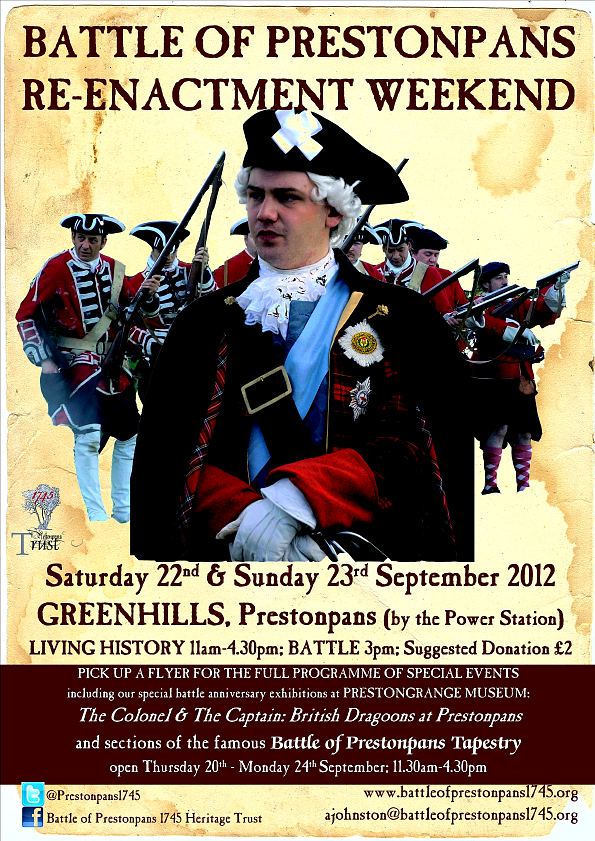 The posters and flyers give the details but this year has some 'unusual' highlights. First there's the SKULL of a redcoat injured at the battle that will be on display at Prestongrange Museum along with several cohorts of our famous Battle Tapestry; second there's a fine BRONZE MEDAL for those who Walk the Riggonhead Defile at 5AM on Saturday morning and make it back to The Gothenburg for breakfast; third, the award-winning Preston Lodge Pipes and Drums will be making their first appearance at the re-enactments! But these are just a few highlights. As the programme shows there's much much more to be enjoyed and learnt!

P.S. And of course there's the traditional Ceilidh on Saturday night as well.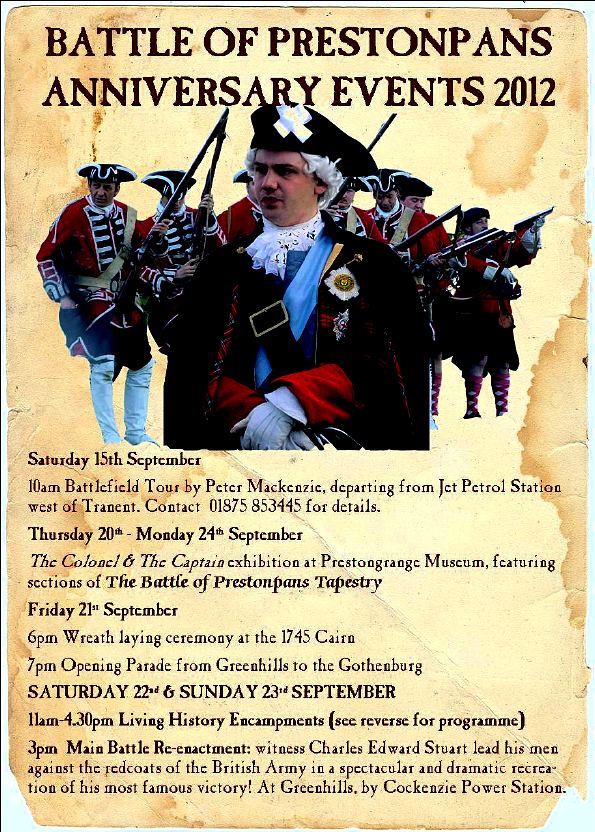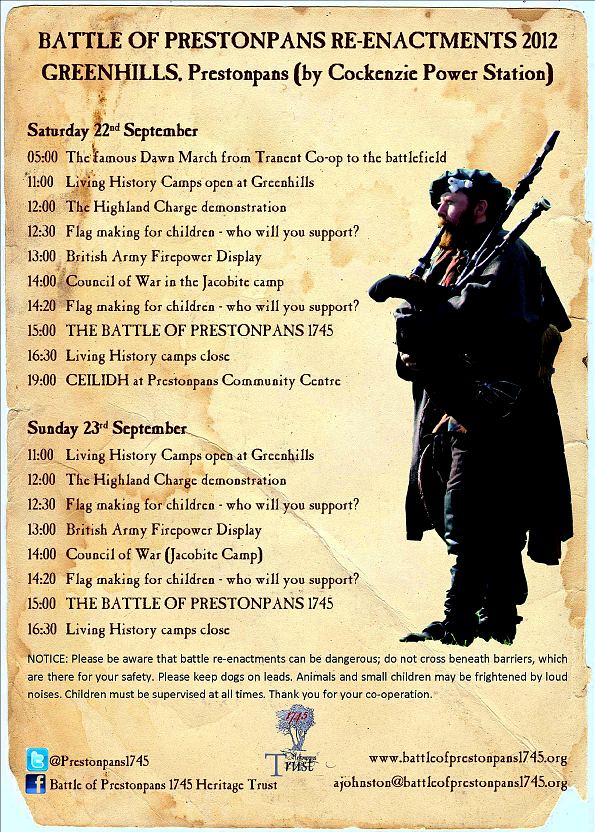 Published Date: September 4th 2012