The Prince's Beach at Bonne Anse, St Nazaire ...
Remember the Prince left St Nazaire in secret/ disguise in June 1745 ... here's that beach today ...

... from Hubert Chemereau in Brittany ....

"Le chemin très étroit et en pente pour descendre à la crique (une petite plage) de Bonne Anse.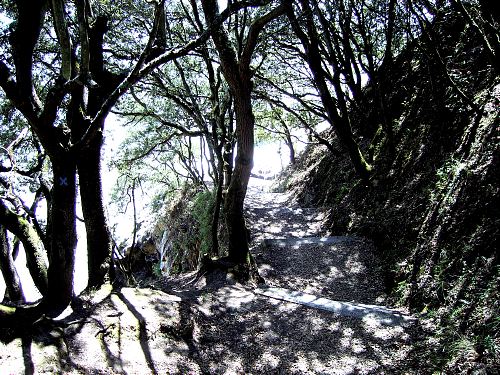 "La crique de Bonne Anse où Bonnie Prince Charlie a posé les pieds avant de monter sur une petite chaloupe .. en route pour du Teillay."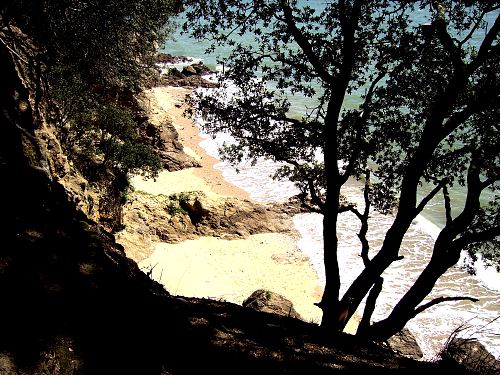 Plans afoot to place a plaque on the beach in commemoration

The many Breton friends the Battle Trust made in St Nazaire when the Tapestry was exhibited earlier this year, have plans in hand [see below] to erect a small plaque at the beach to commemorate the Prince's departure. They are led by Jean Caevar and Hubert Chemereau.

___________________________________________________________________

Nos amis écossais nous ont suggéré le texte suivant à inscrire sur ce panneau:

« From this cove on the 22nd of June 1745, Charles Edward Stewart embarked on the Du Teillay and sailed for Scotland in a noble attempt to restore his family to the throne of Great Britain."

En voici la traduction en français un peu plus détaillée pour être rendue plus explicite :

« De la crique de Bonne Anse, le 22 juin 1745, le prince Charles Edouard Stuart s'est embarqué sur le Du Teillay, un navire corsaire armé à Nantes, pour faire voile vers l'Ecosse et y reconquérir le trône de Grande Bretagne, enlevé à sa famille au début du XVIIIe siècle. »




Published Date: August 29th 2012