Alan Brecks Celebrate Five Years creating 'Living History' for The Pans
Was it only 5 years ago ... seems for ever ...

Well it's true, is it not? The Alan Brecks, with their annual visitor US based/ author Colonel-in-Chief Martin Margulies, and Colonel Agitant Adam Watters, and role playing Bonnie Prince Charlie alias Arran Johnston - they are now a regular part of the Pans scene.

The 250th Anniversary in 1995 triggered virtually all current interest nationwide in Jacobite re-enactments and Prestonpans has become a destination of choice. Each September the Alan Brecks lead up to five or six other groups in our annual battle re-enactments.

One of the reasons the Prestonpans re-enactments are so popular amongst the re-enactors themselves as well as with their visitors, is the determination the Alan Brecks have to be authentic. And that's uniforms of course but runs right down to Walking the Riggonhead Defile every year at 5 am - and the Prince winning every time of course!

Why Alan Breck as their name?

As RLS fans will know, he's the hero of Kidnapped and Catriona and fought in 1745. His travelling companion, the usurped David Balfour, is potentially a modern day hero standing up to give honest witness - despite the best efforts of the Baron of Prestoungrange, Lord Advocate at the time! Alan Breck changed sides from redcoat to follow the Prince after the Battle in Prestonpans. That meant the Regiment could provide re-enactors from both sides each year. And it has of course ....

Annual Regimental Dinner by Command of Colonel Martin Margulies

On Saturday June 30th, the Regiment's 5th Annual Dinner was held at the Prestoungrange Gothenburg on the command of the Colonel-in-Chief. He expressed himself most impressed with what has been achieved but confirmed he expected more - more Living History. It's not that the Alan Brecks are not now regularly in demand for re-enactments across the nation and their school visits. They are. But there is a grave danger they can be overshadowed by the runaway success of the Prestonpans Tapestry. Its visitor numbers, now approaching 125,000 in 2 years, are staggering. But they are having the desired effect - raising awreness of Prestonpans and the Battle Trust's activities at large sky high.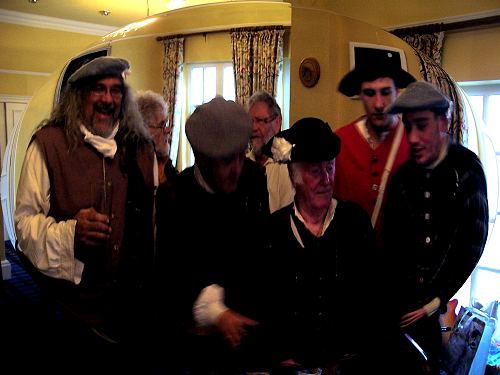 The whole evening was a delight, with the Prince as usual serving the Drambuie. The soldiers made music, sang and just talked of this that and everything, and of what might have been and what surely will be! Their longstanding fellow re-enactors also joined the evening from the Glenbuckets. But our cameras do seem to have been the worse for wear with fishbowls and cartoon imagery not unlike John Unwin's TinTin artwork in the latest Tapestry volume.

click on all images to enlarge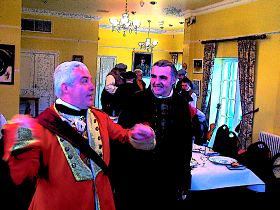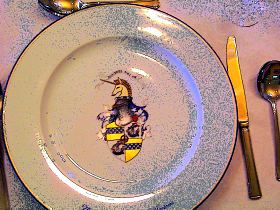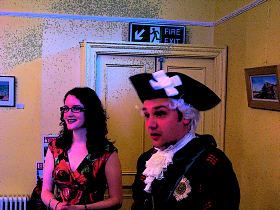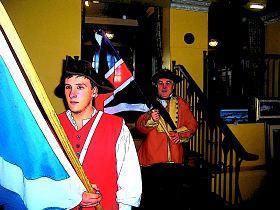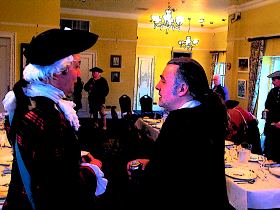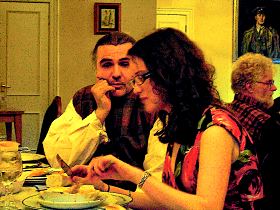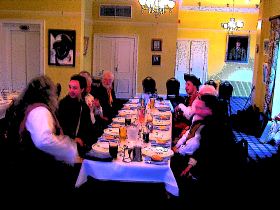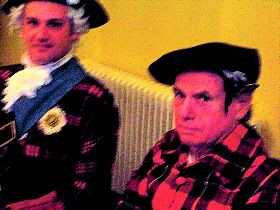 Our eponymous Regiment never did get to the Alan Breck Lounge on Constitution Street in Leith ... but surely we will ...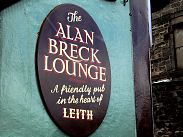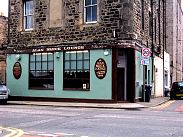 Published Date: July 3rd 2012