Alan Breck's Family Day at Prestongrange Museum: July 1st
Family Day at what Battle Trust hopes might well be its Permanent Home one day ....

The Alan Breck Regiment of Prestonpans Volunteers, established in 2007 at The Palace of Holyrood House, is once again delighted to contribute to a Family Day at Prestongrange Museum. It comes on Sunday, one day after the Alan Breck's Annual Regimental Dinner [June 30th] at The Prestoungrange Gothenburg attended by Colonel-in-Chief Martin Margulies - over once again from the USA in support. Martin is also author of the definitive book on the Battle published in 2007.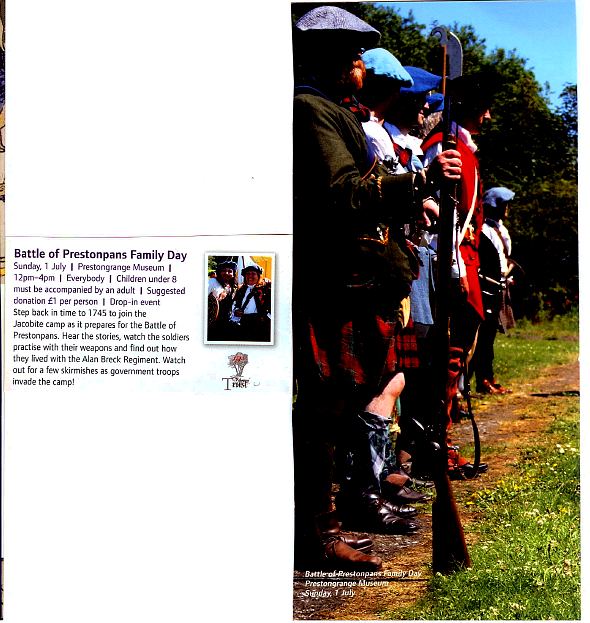 Family Day is described in the extract from the Museum's Events Guide above. It comes as the Alan Brecks are still smarting from the caption in the East Lothian Courier shown below! It was an archive picture used to promote the 2012 Haddington Show which unfortunately the Alan Brecks cannot attend - they were there in 2011. Fancy dress indeed ... not even Barbara our cannon was dressed fancily ...

Who said: All publicity is good publicity? Perhaps it is ....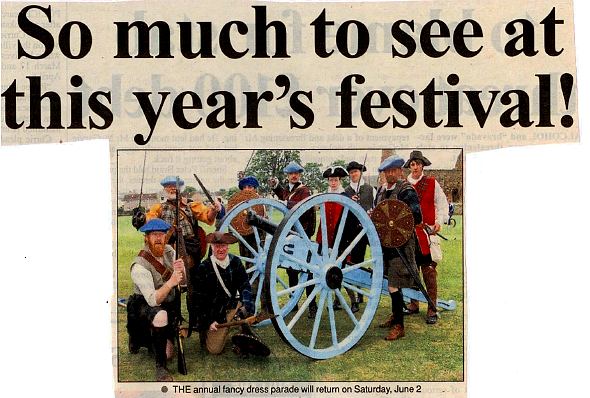 Published Date: May 23rd 2012