High Patron 11th Duke of Atholl passes away in South Africa
Duke became High Patron of Battle Trust at our inception ...

The Trustees are sad to report that the 11th Duke of Atholl has died at his home in South Africa on May 15th. The only man with his own private army in Scotland, he was always willing to support the Trust's work, becoming a High Patron in 2006.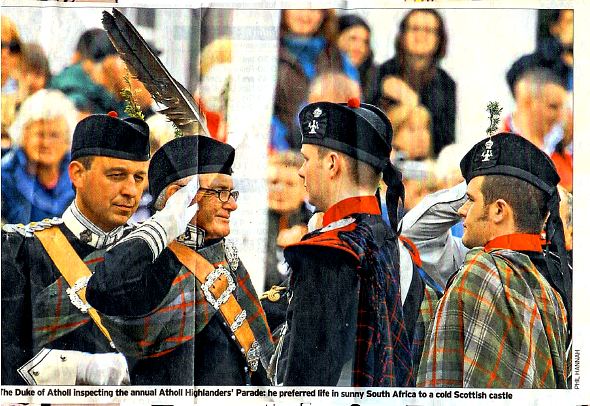 At the outset, the Battle Trust sought to recruit all Clan Chiefs/ Representers present at our battle, along with Cope's heir, as High Patrons - with universal success.

Atholl's men played a key role at Prestonpans. The Marquess of Tullibardine travelled from France with the Prince and raised the standard at Glenfinnan, and Lord George Murray was of course of the family.

The Trust was delighted to be able to display the Tapestry at Blair Castle in 2011 and expects to return again in the near future. Panel #36 depicts the Prince's time there in 1745.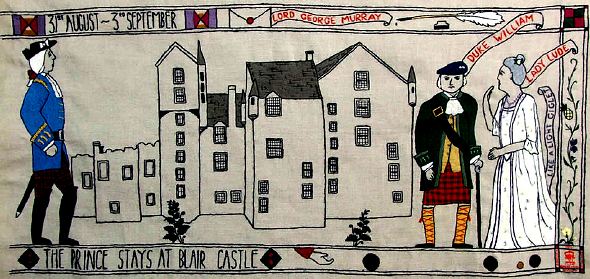 The Daily Telegraph carried an Obituary as shown below: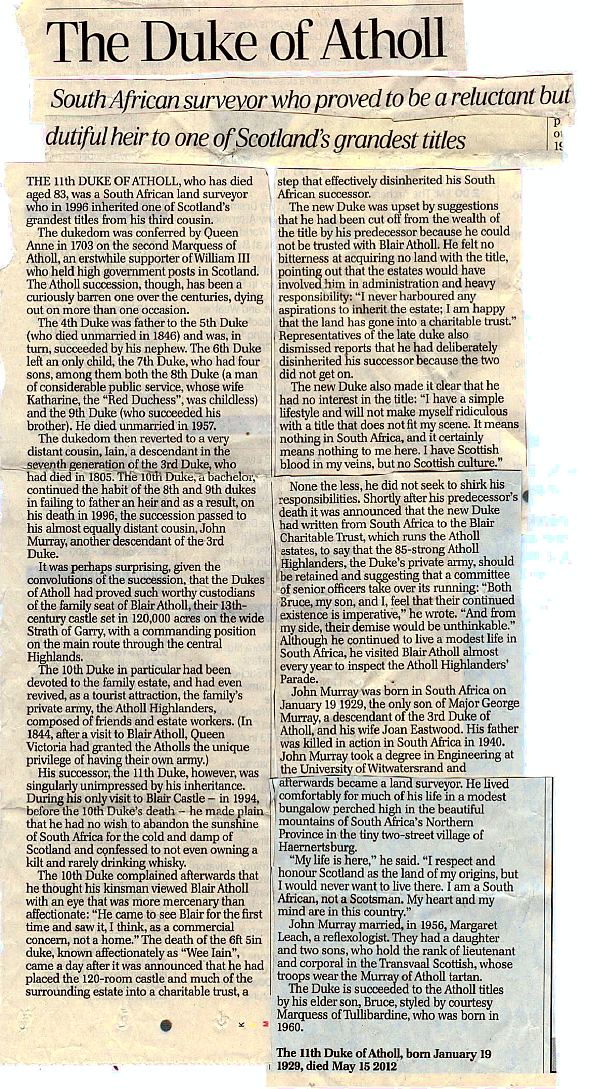 The Trust has sent its condolences to Lady Atholl and to Bruce, incoming 12th Duke in South Africa, and invited him to become a High Patron in his father's footsteps. He is pictured here below inspecting his Army this week: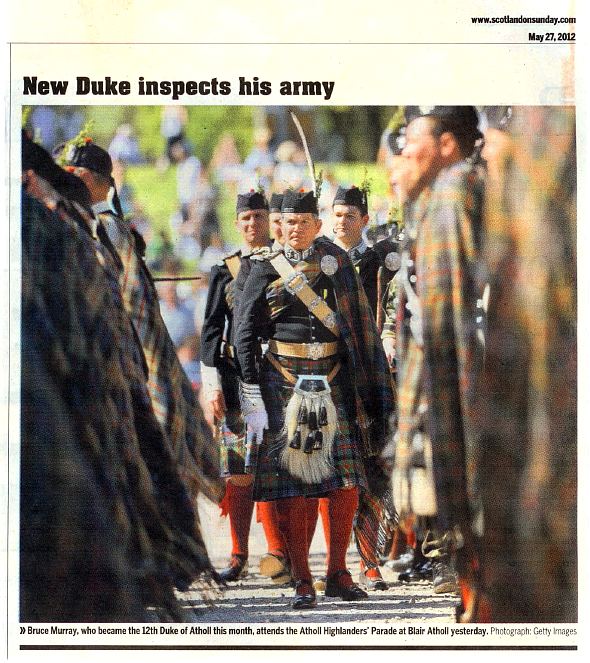 Published Date: May 22nd 2012