Sun Coming Out Again for Cuthill Park....
Getting the grass cut was just the beginning ....

It seems a long while ago that Cuthill Park had grass so high it was hard to find your way across ... but not today. Since grass cutting began again on the initiative of Prestoungrange Arts Festival, Willie Innes & the Community Council so much has happened. It's come alive ...

Not least the muralists, the horticulturalists, the totem pole carvers, the Prestonpans 1745 Battle re-enactors, the BIG lunchers and many a social gathering and romp have all returned. Now at last comes the long awaited wall lowering on Prestongrange Road and promises for the childrens' play area too. A most worthy Diamond Jubilee Park for all ...

[How Cuthill Swing Park looked in the last century!]

CLICK TO ENLARGE photograph.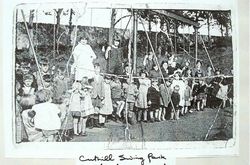 Congratulations to the Friends of Cuthill Park, led by Tom Ewing & Jan Holden, who have kept the ball [not golf!] in the air since 2007 and their eyes focussed on giving the town back its finest Park heritage ...

click to enlarge the East Lothian Courier's cutting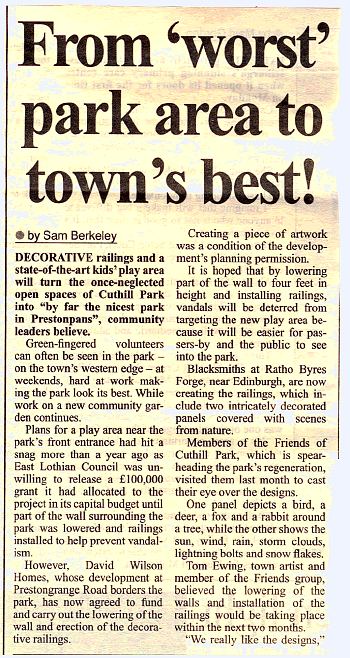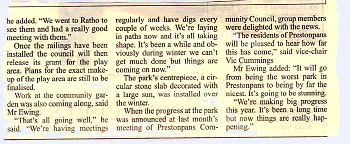 Published Date: May 7th 2012