Shepherd House, Inveresk Gardens Supporting Tapestry Yet Again ... April 29th .. tulips are magnificent ...
Chance to see Shepherd House, Inveresk's Famed Gardens ...with tulips at their very best .. and support the Tapestry's Permanent Home

Details below of yet more support forthcoming from stitchers in Inveresk as they arrange a third fund raiser for the Tapestry's permanent home on Sunday April 29th ONLY 2-5pm. Sincere thanks to them as always!

The Tapestry itself may be away in Saint Nazaire / Pornichet for the following week, but it's never forgotten here in East Lothian.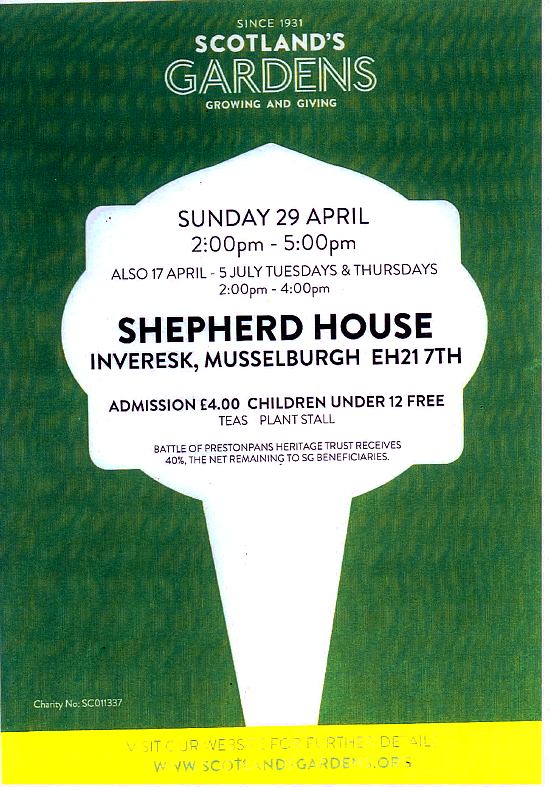 If you miss the fund-raiser this coming Sunday, the Gardens are still open on Tuesdays & Thursdays till July 5th.

P.S. ... if you've forgotten that the Highlanders marched through Inveresk on September 20th 1745, here's the reminder ... stitched by the embroiderers of Inveresk in 2010.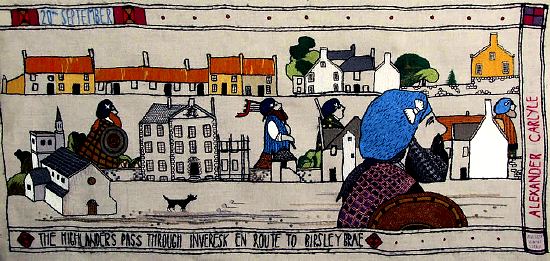 Published Date: April 24th 2012