Hamilton House 75 Years On ...
As the sun shone, visitors looked inside major heritage home of Hamilton House ... for the first time in 75 years!

Some 800+ visitors went to see Hamilton House as it was opened to the public for the first time since its restoration 75 years ago. There was a multitude of Panners and many National Tust members. Local school children sang songs, the Prestoungrange Players were properly attired with a storytelling event.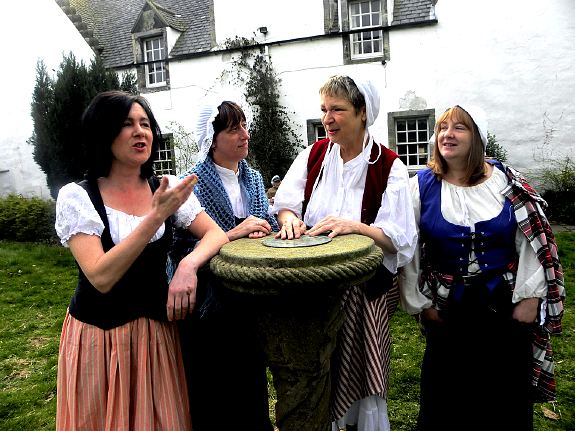 Prestoungrange Arts Festival had a drawing stall collating great ideas for the future uses of Hamilton House. Exciting times ahead in Auld Preston ......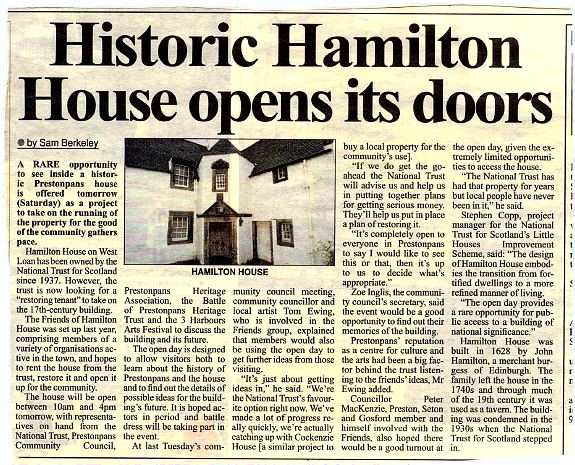 Published Date: March 29th 2012