Author Sharon Dabell Joins the Board of Trustees
Chance Meeting on the Royal Mile with Colonel Watters ... and no time since for a Backward Glance!

At the Battle Trust's AGM on November 29th, Sharon Dabell was elected as an 'Executive' Trustee. That word 'Executive' certainly means she's one of the moving and shaking Trustees; some of us are more quiescent perhaps!

She's already well known to more than a few of the Battle Trust's supporters, and to the Tapestry's embroiderers who've had copies of her first novel, A Backward Glance. And she's well know for her sequel novel, The Onward Journey. Both are still very much on sale, available via The Gothenburg or at the Arts Festival Boutuique LINKED HERE

If you can personally visit The Goth both her novels can be had till Christmas for just £10 the pair. A great gift for anyone who loves the history of the '45. At our own Boutique they're just a tad more expensive and of course their postage is additional as it is if you go getting from Amazon!

But this NewsNet is not here to sell more copies of Sharon's two eminently readable novels ... although why not? It's here to announce that she is taking on responsibility within the Trust for the promotion and distribution to selected bookshops of our publications, and the management of our new/ updated/ PayPal linked online Boutique by Spring 2012 - after induction and so forth by Trust Secretary Sylvia Burgess.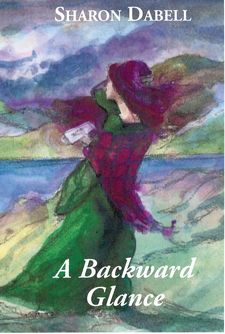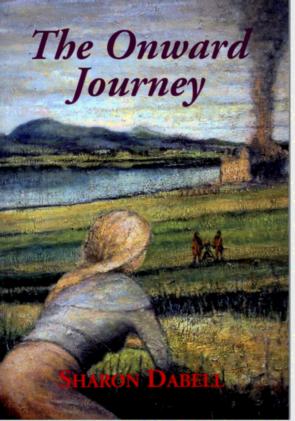 That chance meeting then ... what was that about?

Well just as the Trust's Prince, Arran Johnston, was a chance encounter on the Battle Bing on September 21st 2006 so was Sharon's meeting with Adam Watters as he entertained the crowds, as he regularly does, on The Royal Mile. Sharon told him she was a budding author in search of a publishing house for her first novel. The Trust's response was to found a new publishing house [for her?] called Cuthill Press. Tom Ewing designed the Cut-hill logo and she was soon in print, hobnobbing with Scotland's Minister of Culture Linda Fabiani MSP on publication day in 2008.

More than that, such has been her fascination with Scotland and the Prince in the '45, that she has persuaded her retiring golfing-journalist husband Norman that together they should flee Spalding, Lincolnshire and stay instead in Brora, up country in Sutherland. Site of an old coal mine, Brora's a major player in salmon fishing and boasts its own Clynelish Distillery.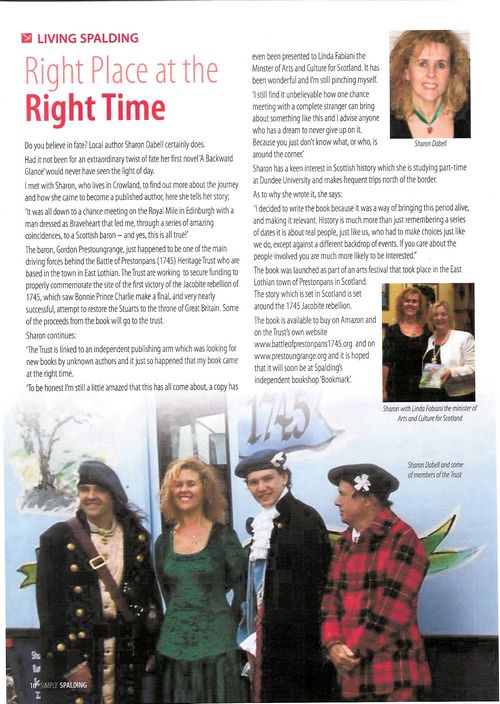 Welcome to the Trustees Sharon. We look forward to your continued advice and support and to boomtime sales of all our great publications!


Published Date: December 12th 2011