Harrogate Gives Tapestry the 'Pink' Carpet Treatment as thousands more enjoy and learn!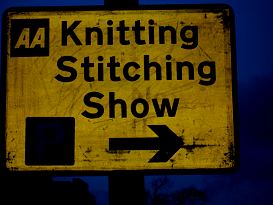 Another 1st at Knitting & Stitching Show in Harrogate ...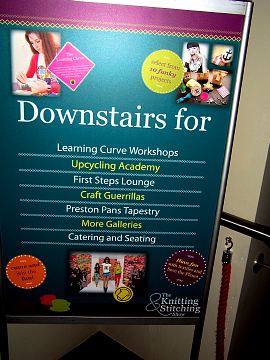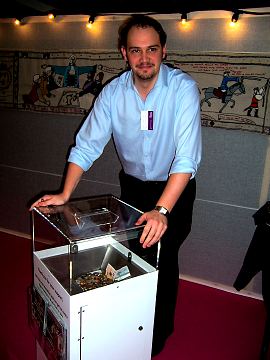 It was more than just a pink carpet the organisers provided. They arranged for panels along the entire length and back again of Hall F [the basement actually!] to hang the Prestonpans Tapestry so, for the 1st Time Ever, it could be seen in all its longevity/ longtitude [?] ... all 104 metres ... It stretched so far into the distance that it disappeared into the Womens's Weekly's 50th Anniversary displays. And just around the bend was the beautiful, but shorter, Weardale Tapestry.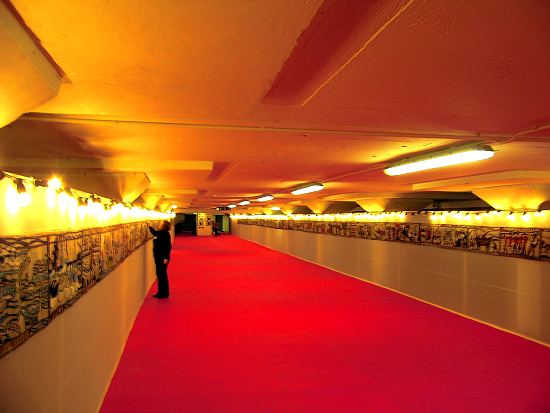 As usual, the Vistors' Book was filled with compliments for Andrew Crummy's artistic design and the beauty of the stitching. For many an Englishman the storyline was an education. Seems they only teach Culloden in schools south of the Border. And of course there was a multitude which we could scarcely number of Scots connected/ descended diaspora and family members living in exile exhorted to attend by stitchers and families in North Britain! Inveresk stitchers and family were there in force as was Lancashire's Margaret Gradwell, descendant of the Jenkinsons' sisters [pictured immediately below with the Tranent Manse panel].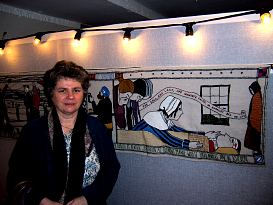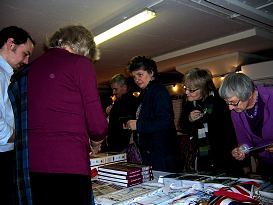 Arran Johnston led the team which included Steven Lord of the '45 Association, Dorie and Tom Wilkie, Gordon Prestoungrange, Avril Wills and Sylvia Burgess. It was a tough job setting up and unloading at the Harrogate International Centre and walking the floor for 4 days from 10 am/ 5.30 pm .... but well worth it all.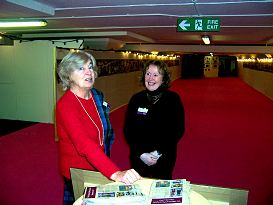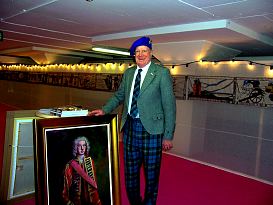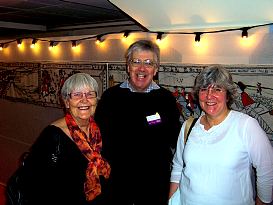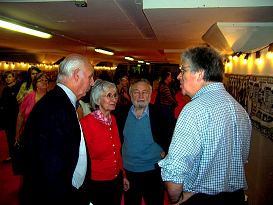 Tea towels became the best selling merchandise along with Wentworth speciality jigsaws and our beautiful greetings cards.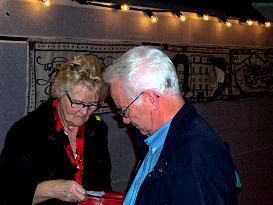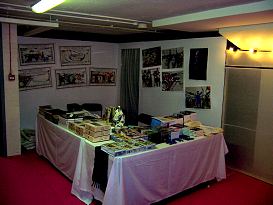 ... all proceedings under the watchful eyes captured by Kate Hunter of Sir John Cope and HRH The Prince of Wales, Charles Edward Stuart!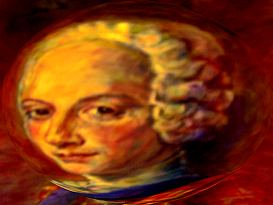 P.S. ... mention of the Weardale tapestry should have whet appetites for the 5 panel free stitching artwork also on Floor F ... here are a few images ...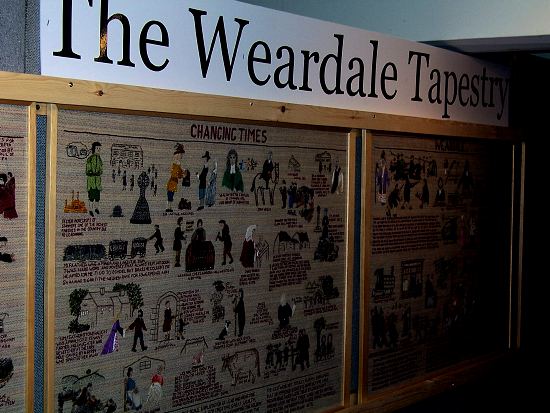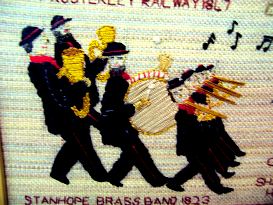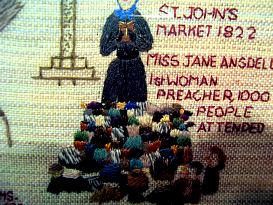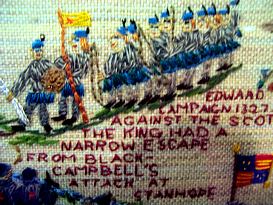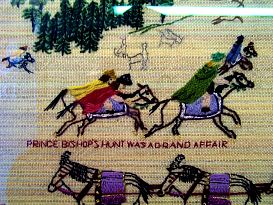 .... and their Winter of 1947 even ...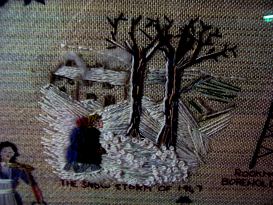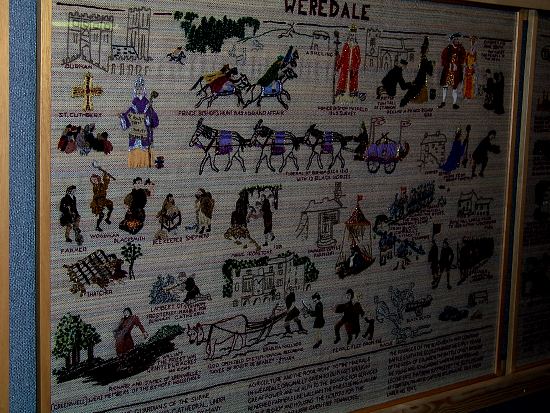 Published Date: December 6th 2011