Weardale Tapestry will also be at Harrogate Exhibition ...
Visitors to the Prestonpans Tapestry at Harrogate will also have a chance to see Weardale's history retold in their 16 foot tapestry

It's downstairs in Hall F and recounts the history of Weardale, from times when the area's geology was formed until the present day. It's depicted in vibrant colour and intricate needlework in a truly amazing freestyle embroidery by 'Friends in Stitches' as seen below.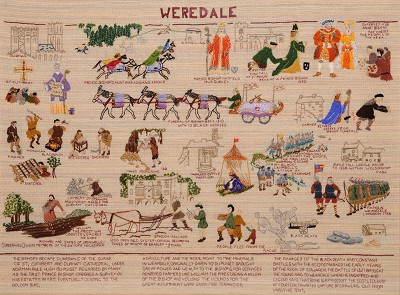 The 16 foot tapestry has five large panels like the one shown above, and is normally exhibited at Weardale's Museum & High House Chapel. Detailing has been extracted in the image below from the top right corner of the large panel above.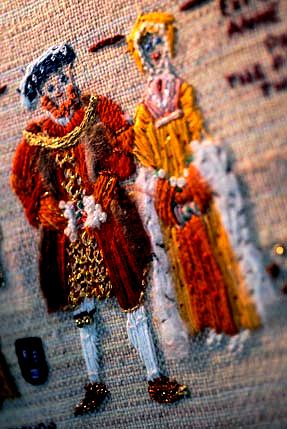 ... be sure not to miss it!



Published Date: November 16th 2011