Prince Joseph Stuart - cousin to Bonnie Prince Charlie?
New news as we prepare to exhibit in France ...

As preparations to exhibit the Tapestry at St Nazaire auld Brittany continue, news has arrived from the Commune de Merdrignac, that a cousin of the Prince settled there after the '45 and died in 1784. He is described as "cousin germain de dernier pretendant au trone d'Angleterre [et d' Ecosse]".

The story runs that he was present at Culloden and fled with Prince Charles Edward, leaving Scotland on the same French ship and reaching safety at Morlaix. He seemingly received a pension of 1500 francs as a Knight of St Louis in France. His home was there for 40 years under the patronage of Lord Saint-Pill in Merdrignac as pictured below.

This could have been a reference to the Jacobite Lord Sempill recognised by King James III in exile - but history tells us that this gentleman himself did not join the Prince in Scotland even if Prince Joseph did. The 'other' Lord Sempill was loyal to the Hanoverians.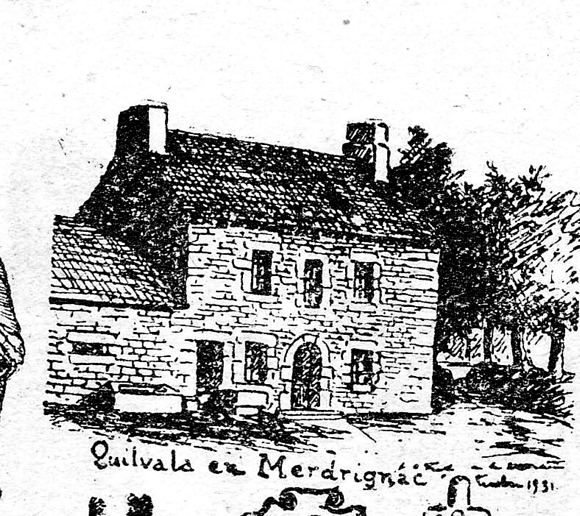 News from Breton friends who are helping to arrange the exhibition next May at the Pornichet Hippodrome [more details later] is that the modest building still stands so it will certainly be on the itinerary. It's some 140 km from St Nazaire.

CALL FOR INFORMATION ... nobody at the Battle Trust was aware of Prince Joseph's presence or escape to Morlaix. Anyone with additional background please be in touch with Trust historian Arran Johnston at ajohnston@battleofprestonpans1745.org




Published Date: September 13th 2011