Battle Art Exhibition from Andrew Hillhouse & Kate Hunter
Not only Tapestry to tell the story of the Prince's Victory!

Andrew Hillhouse and Kate Hunter, both local Scottish artists, have created 6 new commissions for the Battle Trust over the past 12 months. Andrew has created four large, striking and dramatic paintings covering key moments of the Battle of Prestonpans; Kate's work is a pair of portraits showing Prince Charles Edward and Sir John Cope. The latter is a particularly important milestone, as there are so few illustrations of the British commander.

All 6 go on show together for the first time at The Prestoungrange Gothenburg from Tuesday September 20th. Please come to the inaugural presentations @ 7pm ... or if you can't make it look in as the week goes along. The Goth's Opening Hours are 12noon /2pm and 5pm /11pm each weekday; with 12 noon/ 9pm on Sunday.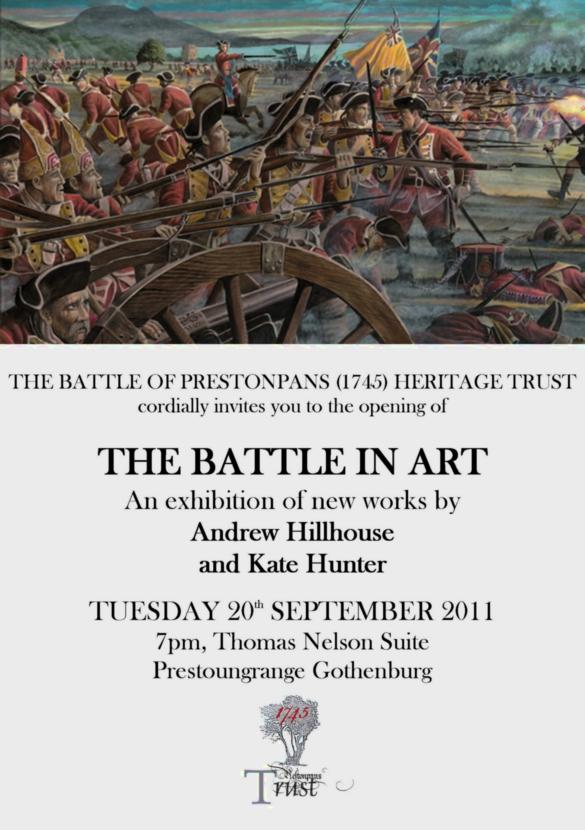 Published Date: September 9th 2011