Did Drambuie make The Prince reckless?
Fresh insights on The Prince - with a complimentary Drambuie!

As ever, brilliant niche offerings can always be found at The Edinburgh Fringe. This year, particularly for Jacobites, Panners and those who embroidered the Prince's Tale, one comes from Michael Nevin - with graphologist Elaine Quigley's interpretation.

Does Elaine Quigley's handwriting analysis confirm, enhance or reject Arran Johnston's recent psychoanalysis in Valour Does Not Wait published last year by the Battle Trust?

Details are here below together with a LINK HERE to the full programme for the occasion. Attendance is necessary however to imbibe the complimentary Drambuie [an dram buidhe] and explore what effect it has on one's own reckness!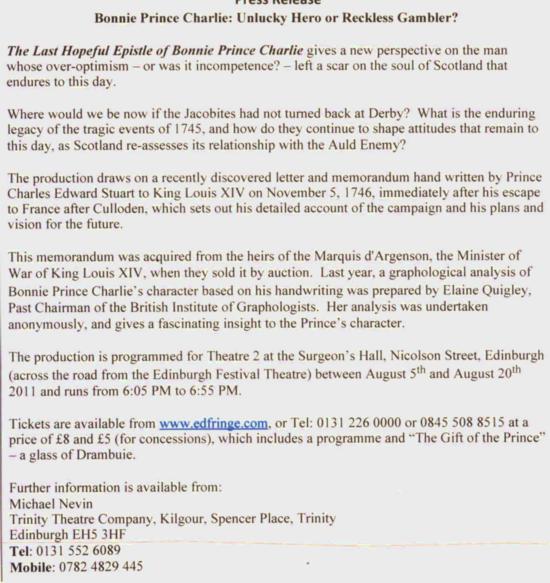 Published Date: August 5th 2011