Alan Brecks & Glenbuckets Offer Teach-In @ Heritage Museum
Battle of Prestonpans Family Day @ Prestongrange Heritage Museum

Fresh from their 'Victory' at the Battle of Prestonpans, a contingent of the Jacobite Army set up camp at Prestongrange Museum last Sunday.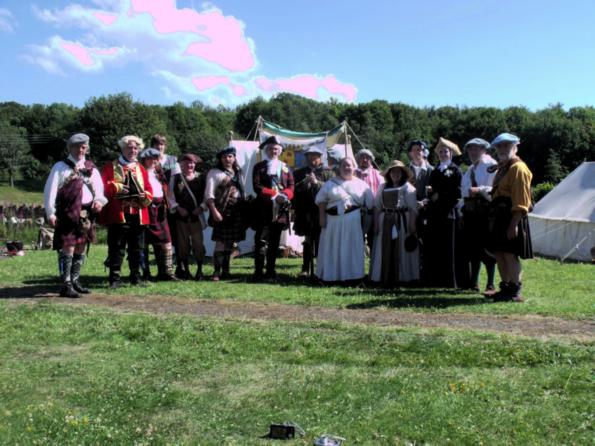 In the hot sun, the soldiers mingled with the hundreds of interested visitors who came along to meet them and learn of their exploits. As they moved around the camp, visitors were first shown the tactics employed in the battle on the now famous BattleBoard created by Gordon Veitch.

They then were able to take an up-close look at a captured British cannon and meet a British officer taken prisoner during the fighting; moving into the tent lines, it was possible to talk to the common soldiers and discuss their clothes and weaponry, before finally moving into the Officers' tents where the Prince shared claret with his staff.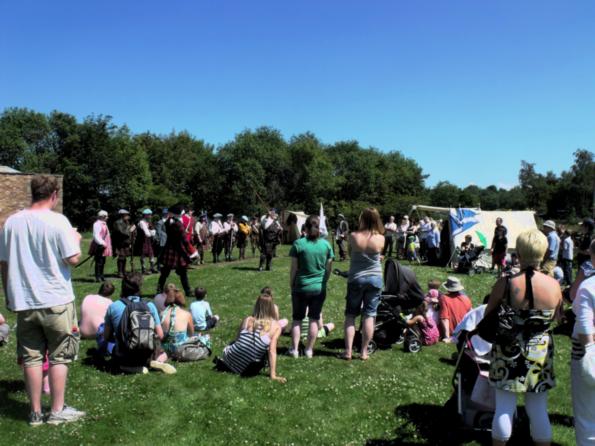 Amongst the soldiers were the ever-loyal camp followers, keeping the army fed and watered, and there was also a visit from Maddie Pringle [played by Fiona Campbell]. Like many Edinburgh ladies in 1745, she could not resist visiting the Jacobite encampment to catch a [very close] glimpse of the Young Pretender! It was Maddie who first dubbed The Prince 'Bonnie'.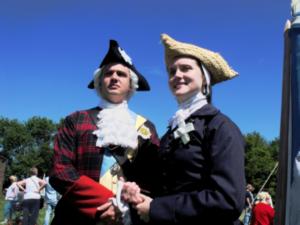 The Prince reviewed his forces before the gathered crowds, explaining the different backgrounds of his men. All went smoothly until the captured British officer attempted to address the crowd in the name of King George, at which point he was appropriately restrained and removed from the vicinity! The Prince showed mercy, however, and a suitable parole was agreed!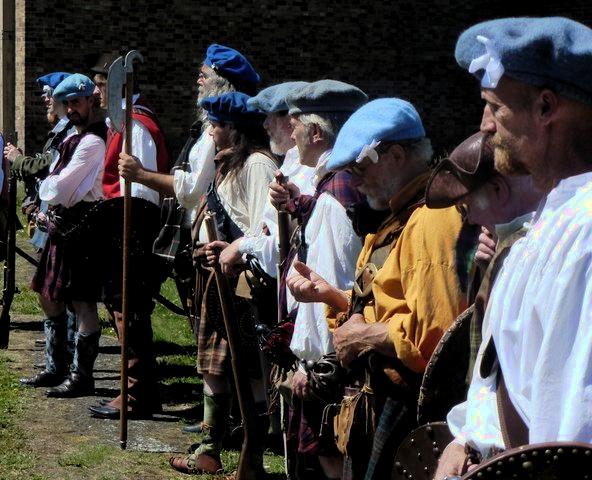 The brilliant weather (which could not have been more different to the weather at the same event in 2010!) attracted more than 300 who explored the encampments and also viewed The Prince's Loyal Clans exhibition, which remains open in the Powerhouse until Thursday July 7th.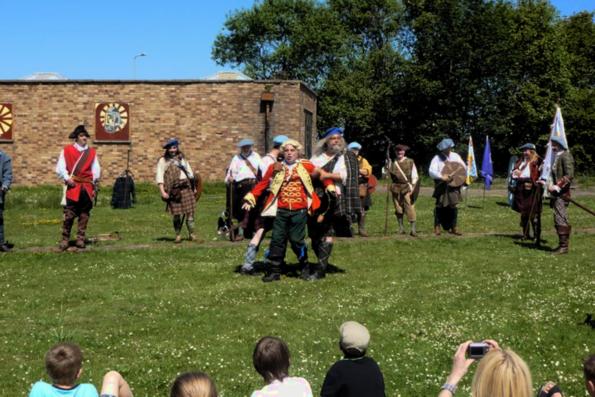 Sincere thanks as ever to confreres/ consoeurs of the Glenbucket's Highland Regiment, who were present in support of the Alan Breck Prestonpans Volunteer Regiment.

The Brecks will be next appearing in Edinburgh on August 6th-7th (details to follow soon), although tickets will soon be available for the Annual Regimental Dinner at The Prestoungrange Gothenburg on Saturday 23rd July when Colonel-in-Chief Martin Margulies will review and address the Regiment.


Published Date: July 5th 2011