Liz Neilson wins 2011 Murals Fest in Cuthill Park
Six new murals grace Cuthill Park for the coming 12 months

Tom Ewing for the Prestoungrange Arts Festival has once again organised the Murals Fest at Cuthill Park on Saturday and Sunday June 4th/ 5th. This year they worked to a Morrison's Haven poem penned by John Lindsay, Poet Laureate. 6 Finalists were chosen as pictured here with Tom Ewing and Andrew Crummy: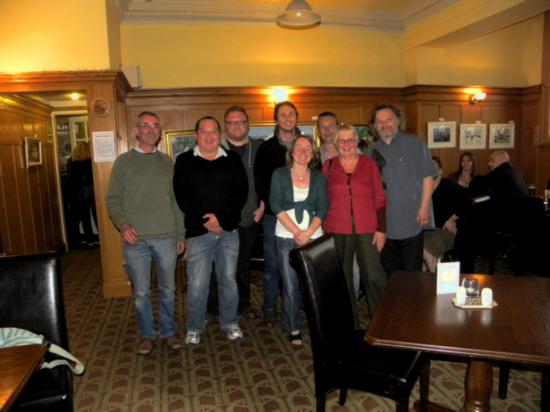 Liz Neilson won first place and £600 - to her surprise as pictured below - followed by her winning artwork! Second place went to Paul Steer, £400, whose mural is pictured next below.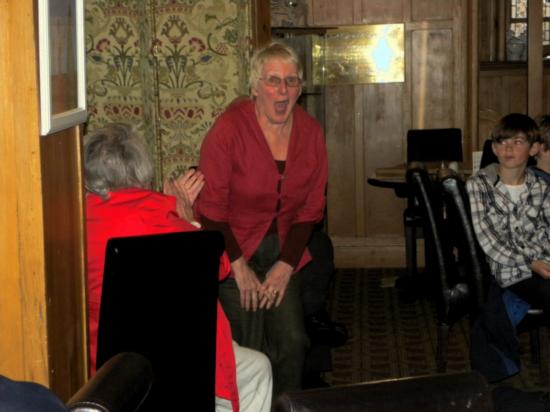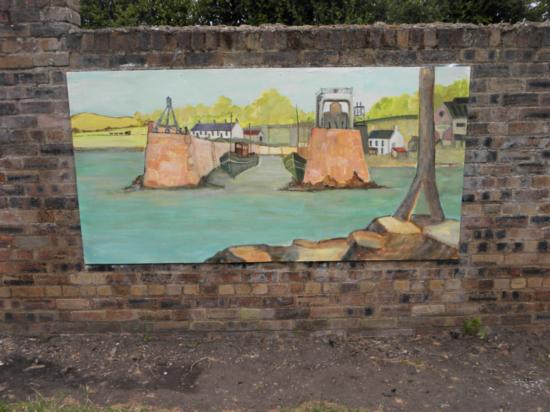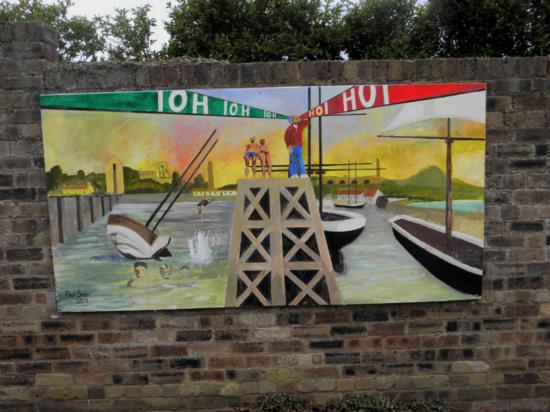 The four other finalists included Brandon Gabriel from British Columbia, Canada, who was last in The Pans in 2006 when our famous totem pole was raised at the Global Murals Conference that August. His artwork appears first below, followed by Shelly Jones, David Grigor & Nick Shaw.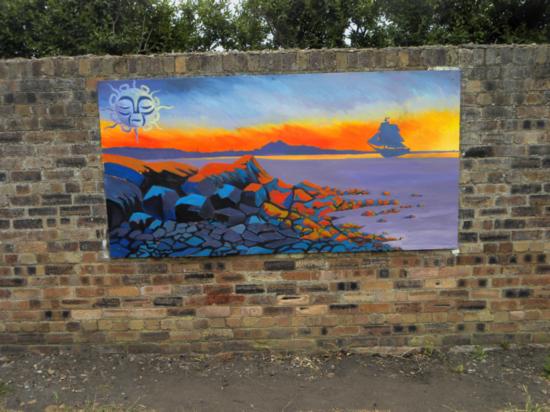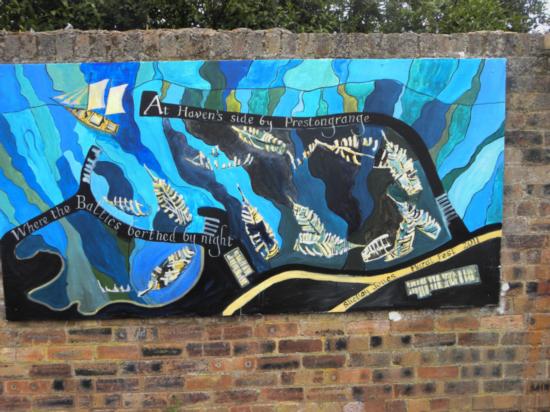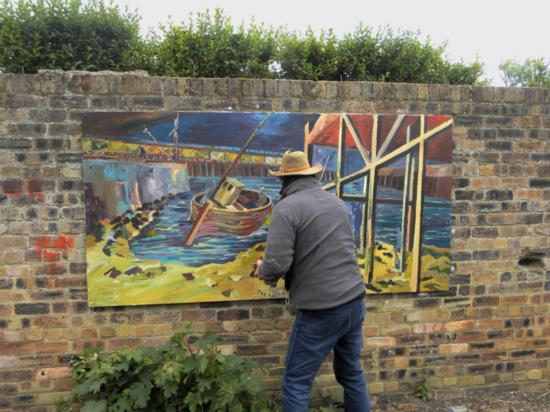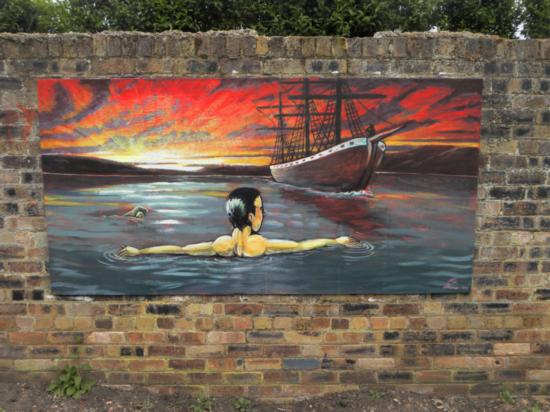 Sunday coincided with the nationwide Big Lunch held again in Cuthill which was well attended despite the cool weather, with the six muralists an added attraction. Prize giving was at The Gothenburg in the evening and, with music from Tom, Carole, Steve and Paul, the night evolved into the 3Harbours 2011 Finale.

P.S. Tom Ewing had a busy weekend and tabled/walled his own not-entered-of-course mural at the Fest this year, shown below: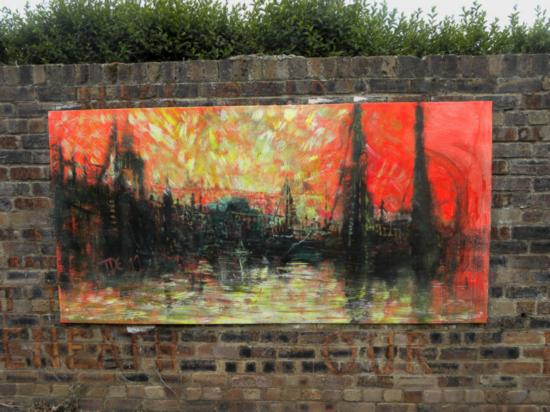 Published Date: June 10th 2011