Warm Welcome for Gothenburg's Swedish Guests - third time around!
Gothenburgh Sweden's Civic Leaders Once Again Honour the Pans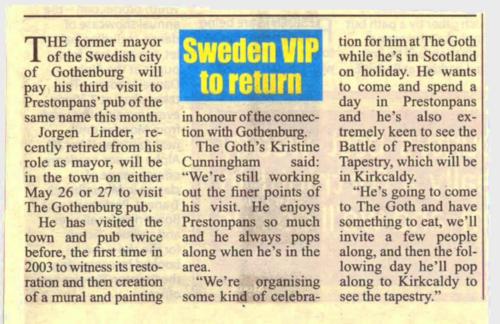 May 26th/27th was the third occasion that Jorgen Linder, until recently Lord Mayor of Swedish city Gothenburg, has visited The Pans with his wife Lisbeth and joined the community at The Prestoungrange Gothenburg.

He first came in 2003 to see restoration work in progress and gave his name to the Lord Mayor's Bar upstairs overlooking the Forth.

He returned in 2007 to launch the Goth's Centenary Celebrations - on that second occasion we were all in hot water for over-running the Civic Reception and letting off fireworks after 11 pm, which is an offence punishable by a maximum of 6 months in prison or a £5,000 fine. He was also presented with the Gothenburg kilt which he and Lisbeth are proudly wearing!

This third visit in 2011 saw Jorgen and Lisbeth Linder bringing a group of ten politicians and civic leaders as well [pictured below with Tom Ewing, Anne Taylor & Carol Black].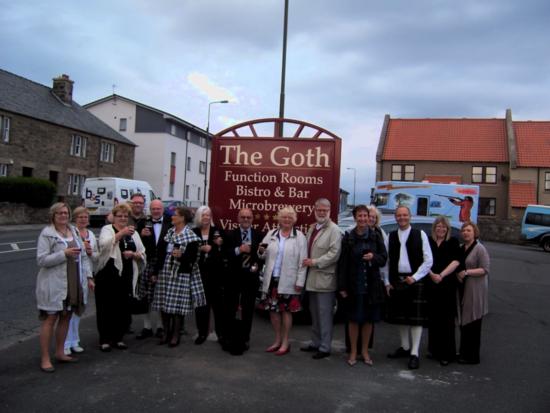 As well as simply enjoying the Gothenburg Porter and the haggis at the Goth, seeing the Prestonpans Tapestry in Kirkcaldy [by Wiles bus] and taking a Wiles' 'Murals & Battlefield Tour' led by Gordon Prestoungrange and Arran Johnston, they were mandated to launch the Goth's fine new signage.

click to enlarge all pictures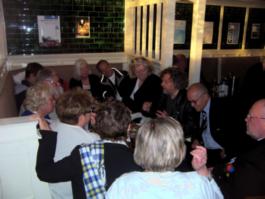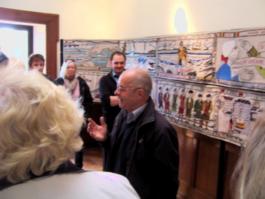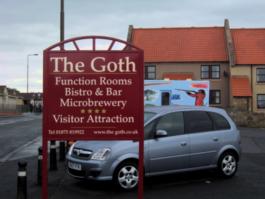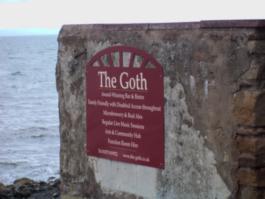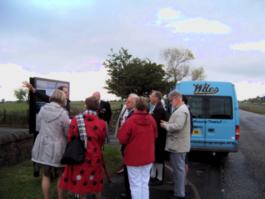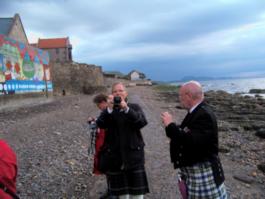 As the image below shows, the strong winds had prevented Ronnie Elliot finishing the new mural artwork of John Muir/ Gothenburgh/ The Prestoungrange Gothenburg .... which replaces the sea ravaged Kate Hunter original unveiled in 2003 by Jorgen Linder. But Ronnie's back at work and expecting to be through before mid-summer madness sets in!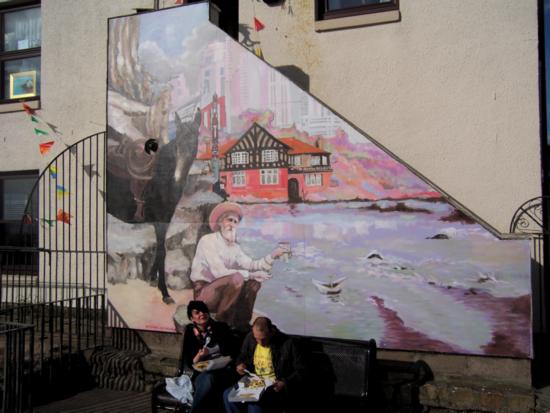 Published Date: June 2nd 2011