Walking to Nairn ... and Back ...
In the footsteps of The Prince and Dr Pollard?

This time last year, Tony Pollard, the Battlefield Archaeologist who recently completed studies for us at Prestonpans, joined a re-enactment of the [sadly unsuccessful] night walk Highlanders made immediately before Culloden. The objective in 1746 was to catch Cumberland unawares where he was camped at Nairn as had been so successful achieved at Prestonpans against Cope via the Riggonhead Defile - which runs from east of Tranent to just west of Seton Collegiate.

Our much shorter night walk in the Pans is now re-enacted each year starting at 4am with soup and an apple from Tranent and ending with a fine cooked breakfast at The Prestoungrange Gothenburg @ 7 am. [This year it's Saturday 24th September.]

For 2011, The Territorial Army took over the baton from Dr. Pollard and Co..... click on the press cutting below to enlarge




___________________________________________________________

Ed: Surprised Scotland on Sunday didn't use Kate Hunter's new portrait of the Prince!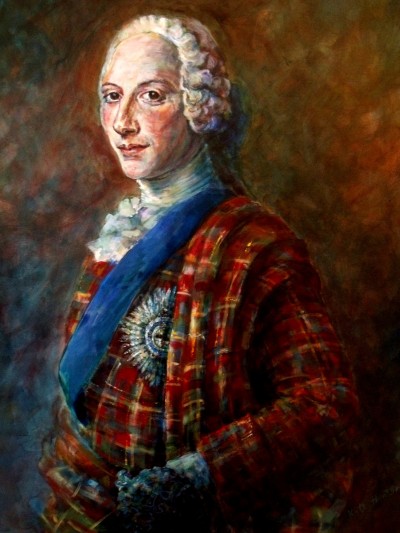 Published Date: April 18th 2011