Bertie recalls his Summer Visit to the Tapestry with Mother Irene!
True to his word, of course ...

He may have been born in Southern Rhodesia [now Zimbabwe] and loves Botswana more than his own life, but Alexander McCall-Smith [Sandy] had time to visit the Prestonpans Tapestry when it hung at the Dovecot Studios in November. And of course he chatted there with artist Andrew Crummy and embroiderers as he delighted in the artwork. And he promised to give it all a wee mention in his 44 Scotland Street series in The Scotsman - which he duly did [column 2] on December 18th.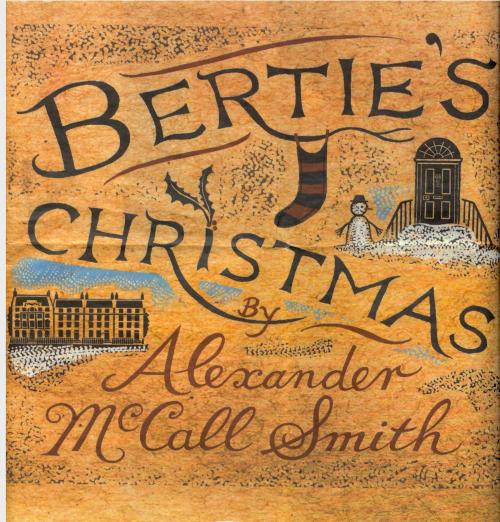 It was Trustee 'Bertie' Coutts who subsequently spotted it, a regular follower of the fate of Sandy's own Bertie. [Thanks Herbert! Ed.]

click to enlarge the extract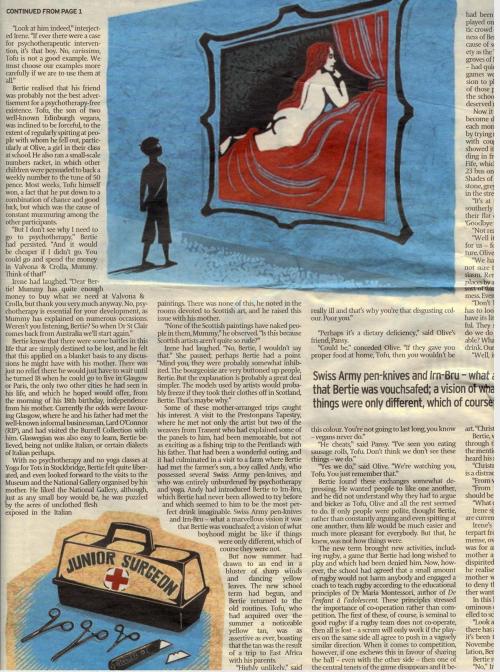 Bertie Coutts wrote:

"As I woke up to find Dunbar enveloped in the white stuff, decided to have a slightly longer breakfast before entering onto the snowy wastelands. This included reading Alexander McCall Smith's essay 'Bertie's Christmas' in the Books section of the Saturday 'Scotsman'. As usual in the 44 Scotland Street stories, the hero is six-year-old Bertie Pollock, for whom I have a fellow feeling as I, also, was called Bertie by my parents and friends when a boy and still am by my sister. When reflecting on some of the more interesting summer trips arranged by his mother, the monstrous Irene, Bertie recalls a visit to the Prestonpans Tapestry, 'where he met not only the artist but two of the weavers from Tranent who had explained some of the panels to him...'

Scotland Street stories are light stuff, intended for Edinburgh people, and those who know and have an affection for the city. But they are indeed widely read and so it was a delight to see mention of our Tapestry."



Published Date: December 23rd 2010