Roundabout The Battlefield - with Ronnie Elliott
Back to the Future: Memories of 1995

There were four major triggers for the Arts Festival when it began to explore how 'better to conserve/ interpret/ present' the Battle of Prestonpans in 2005. The first was the Annual Walks Peter MacKenzie had conducted since 2000; the second was the Library Services video made of the 1995 250th Anniversary Re-enactmemnts at Meadowmill; the third was the Bankton House Dovecot model of the battlefield; and the fourth - nostalgically from then Pans Historical Society Chairman Jim Forster - the two large scale figures of a Highlander and a Redcoat that stood besides the main road at Top Pans in 1995 and after.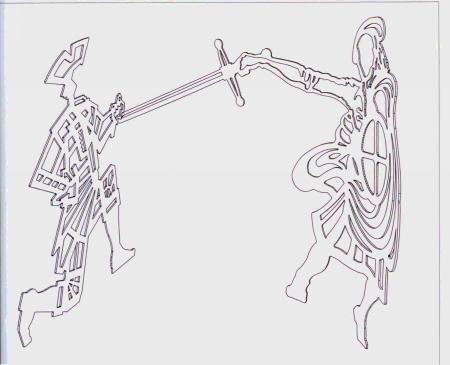 A great deal has been done to build on the first three triggers, but only now can it be reported that the Trust is hoping to reinstate the two figures before the 2011 re-enactments - with the help of well-known 'Horseshoe/Golf Ball' sculptor Ronnie Elliott of Musselburgh. Of course it depends which way you look at the battling figures what you actually see ... but that sword is always going to be wrong ... and Ronnie is correcting that ....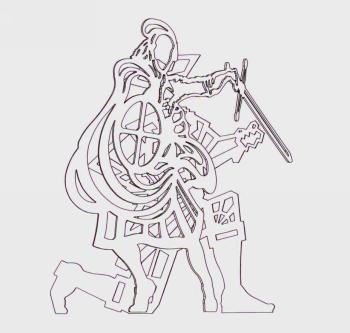 Published Date: December 9th 2010