Triumphant Return to The Pans for 'Our' Tapestry
Justice done in the Highlands and along the East Coast, 'Our' Tapestry finally arrives in Prestonpans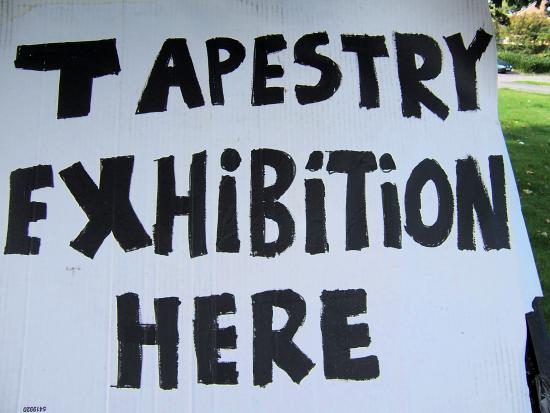 It's been away two months, but it seemed an eternity to its Stitchers. Their artwork has been away along the Prince's route across Scotland 265 years ago with Arran Johnston in the driving seat of the decalled white TapVan, putting it up/ taking it down at each welcoming venue. And there certainly was a welcome. No shouts of "Go Home". 7,500 visitors had been to see what has been created including that Day Record of 723 at Gullane. For the first month Fiona Campbell then latterly Andrew Allcorn were his redoubtable associates.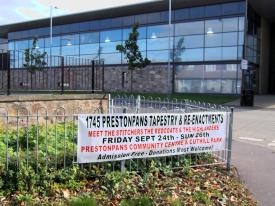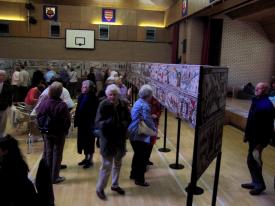 But at last it was home for display in the Community Centre on September 24th/ 26th. No longer was Arran responsible for the exhibition either. Once Arran had helped erect the boards, Andrew Crummy led the Stitchers across all three days from 11am to 5pm. The modest task of dis-erecting and re-erecting the whole to accommodate the Battle Re-enactors' Ceilidh on Saturday evening was done with deceptive ease in barely 35 minutes each way!

And of course both Venue and Day Visitor Records were shattered

Some 2026 visitors [previous best Blair Castle 1732 across 28 hours] were recorded in just 18 hours whilst the display was open; and Saturday saw the Day Visitor Record [previously Gullane 723] taken to 829. When added to the visitors at the Private Viewing on July 26th these three days in Prestonpans carried the overall total past 10,000. That's a splendid outcome and achievement for the many volunteers involved across the nation. The Trust had no notion of just how many to expect but what seems to have happened augurs very well indeed for the future.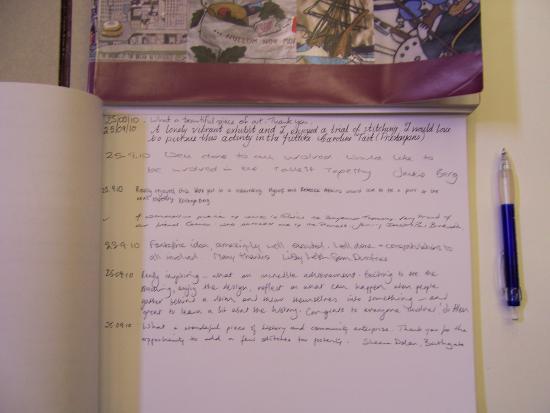 Credit where it's due

Sales from books/ CD/ mugs, donations and café reached a delightful £3977 in 18 hours, of which more than £1,000 came as charitable donations. The individual day counts were Friday 562, Saturday 829 and Sunday 635. Clearly a very busy three days and stitchers (and husbands) were fantastic in support.

There was feedback aplenty, stitchers signing one another's cloth bound copies as they came to collect at last, and more than a few returning visitors, a celeb and more from the north of England and South Wales.

Stitcher Lynn Fraser offered Jacobite face-painting [see below] and June Coull manned the Prestoungrange Art Class table with several new frescos for the Belfield Workshops on display. Creating such activities 'around' the Tapestry worked well. The full range of 11 Prestoungrange University Press/ Cuthill Press titles were on sale and Murals leflets went out of stock twice as well.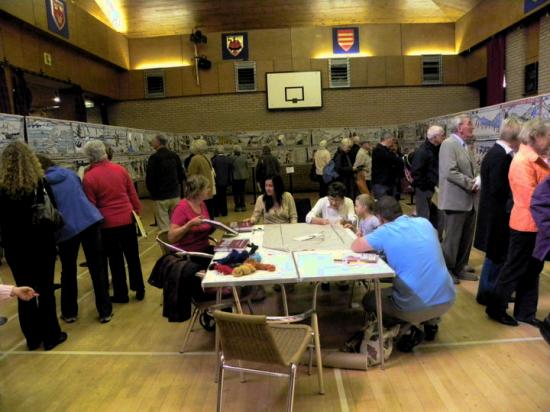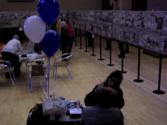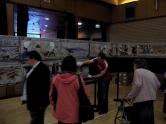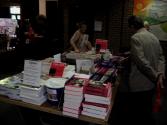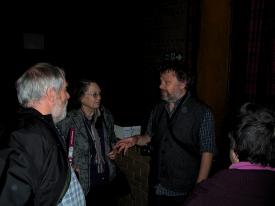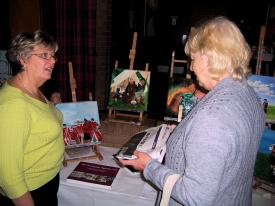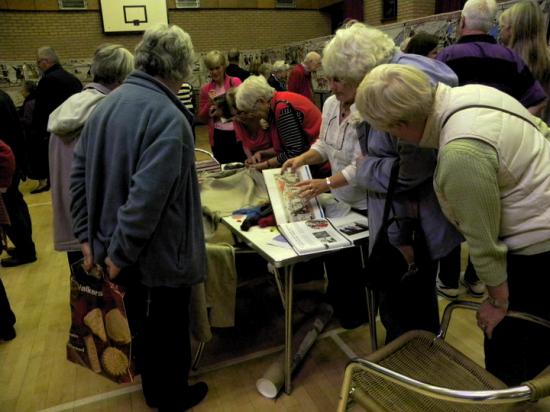 Eric Robinson's DVD [working title Stitching for Charlie] was well received and greatly helped to explain the Tapestry. It was Eric's first cut and the final version will be ready by end October for sale.

In the café Elizabeth Jones took command of the Tea/ Coffee Bar from Saturday night and Julie Aitken made a wonderful range of cakes that were sold on the Sunday.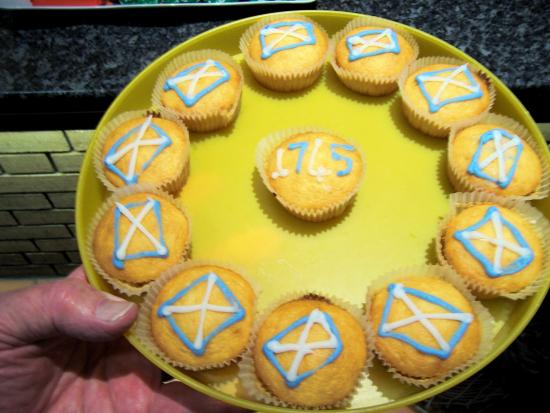 Not least thanks go to myriad husbands but in particular Stuart, Dave and Bill. They all helped take the exhibition down on Saturday, neatly rolled and packed away in the green bags, and all were there at 9.00 Sunday to put it up again after the Ceilidh for one final day.

The additional Stitchers/Volunteers on site during the three days included Sarah and Margaret McCabe, Christine Philps, Greta Anderson, Mary Richardson, Vannetta Evans, Linda Gracia, Marietta di Ciaccia, Lynn Fraser, Gillian Hart, Yvonne Murphy, Celia Mainland, Helen Johnstone, Ros Parkyn, June Coull and Alex Park.

Sounds a lot of help, but truth to tell it was all needed to cope with the volume of visitors and their many enquiries. All were kept busy. The Stitching Table was an especial success, with lots trying out stitching. And it floated the Totem Pole notion ... let's create the tallest tapestry in the world! Is there no end to this madness .....?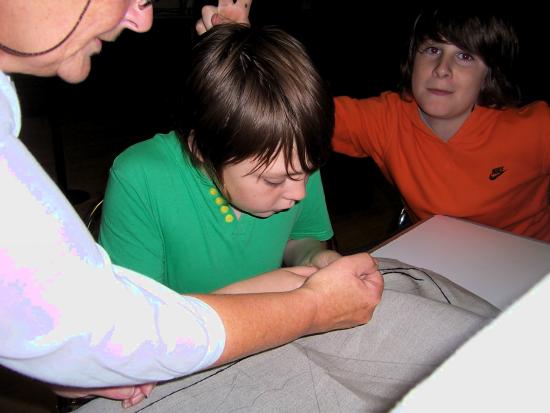 What a homecoming to The Pans!

As Andrew Crummy concluded, exhausted after the three days: "If only we could bottle it ....."

But rest is needed. And review. And TLC for the Tapestry's panels which make their way next week once again to Andrew Crummy's Cockenzie Studio to relax horizontally rather than hanging by the neck, far away from the public gaze!

... and those 'Jacobite Faces' by Lynn Fraser ....?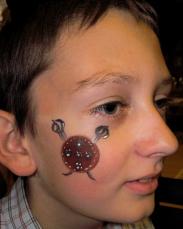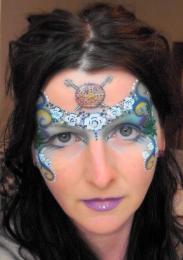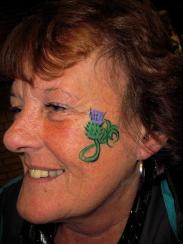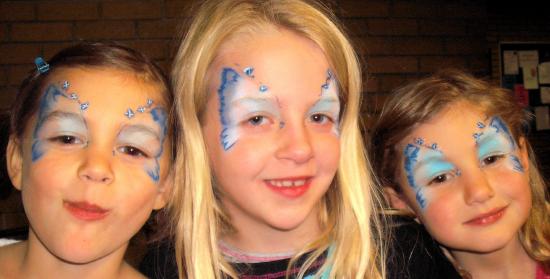 Published Date: September 29th 2010