III: Your Highness, Cope has landed at Dunbar!
Certainly has. He's come ashore at Dunbar from the barges he took from Aberdeen...

Cope had hoped to be able to beat the Prince to Edinburgh and land at Leith but was just too late. The Highlanders had entered the capital by the Netherbow Port without a shot being fired early on September 17th. King James VIII and III was proclaimed at the Mercat Cross just as Cope arrived at Dunbar. From Edinburgh lookouts alerted The Prince that Cope had arrived and Gardiner's dragoons who had fled from the city after cantering at Coltbridge went to Dunbar to meet him.

click to enlarge all images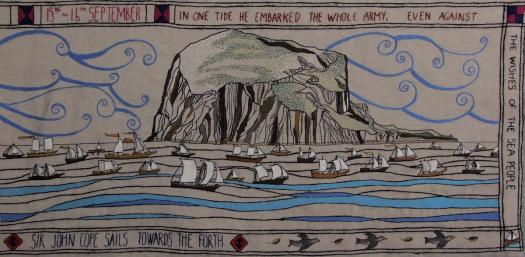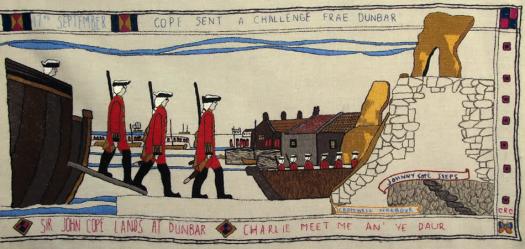 Elma Colvin depicts Cope arriving past Bass Rock in panel 45 and Ena Cunningham of Dunbar embroidered panel # 54 with the redcoats coming ashore and 'Cope's steps' on the wall of the second harbour. [These two panels and the other 102 are very much on display Friday/ Sunday September 24th/ 26th 11am/ 5pm at the Prestonpans Community Centre.]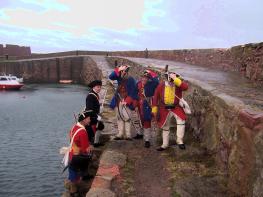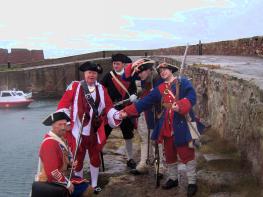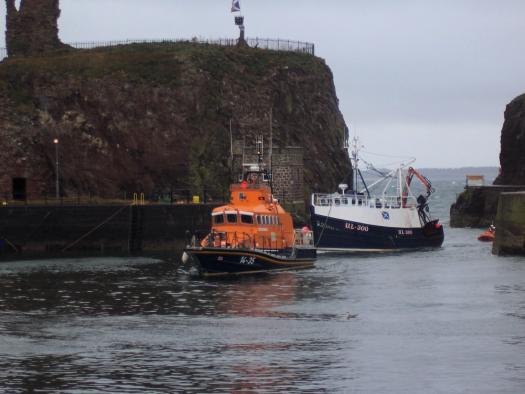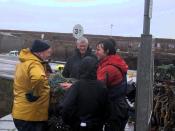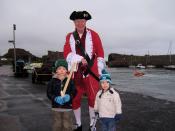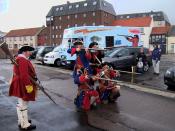 Alan Breck Prestonpans Volunteers were in uniform as redcoat re-enactors in Dunbar for the first time since 1745 [probably!] on a blustery, damp day. As the pictures show below they braved the elements and alerted the citizens of Dunbar to the impending battle at Prestonpans - taking place Saturday and Sunday September 25th & 26th at 3 pm.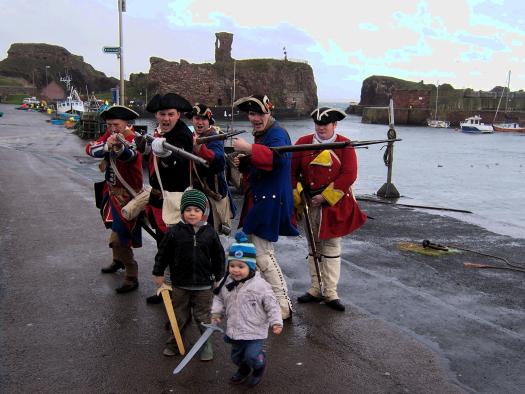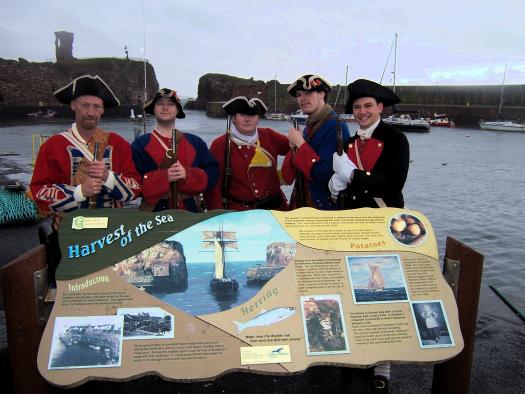 The re-enacments, as well as mounting Cope's steps, involved parading across the town centre. The redcoats particularly relished a short drill outside the British Legion and John Muir's Birthplace Museum - in fact a tour of the latter ensued. But none of this before lunch in Dunbar's Leisure Centre/ Swimming Pool.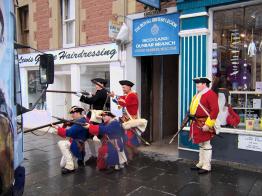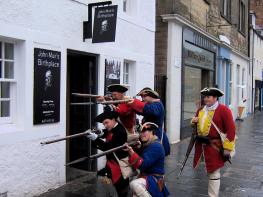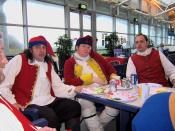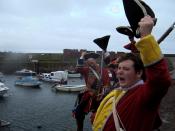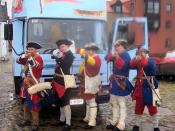 Cannon Barbara makes her first appearance for the Alan Brecks

On long term loan from Derby's Charles Edward Stuart Society, Barbara has been lovingly painted blue and its wheel rims treated to a coat or two of Hammerite by Gordon Veitch - attired in Dunbar as a dragoon of course. Barbara is clearly in the hands of the redcoats at Dunbar but the Prince is surely hopeful he will have possession 'ere long.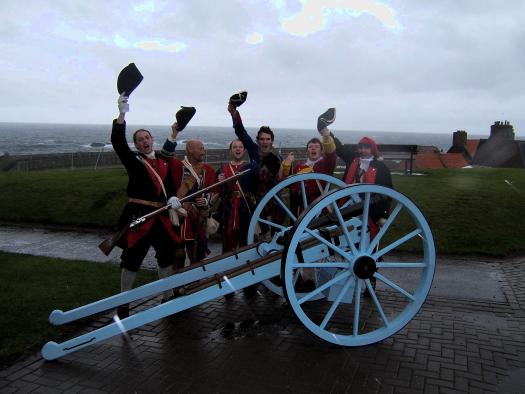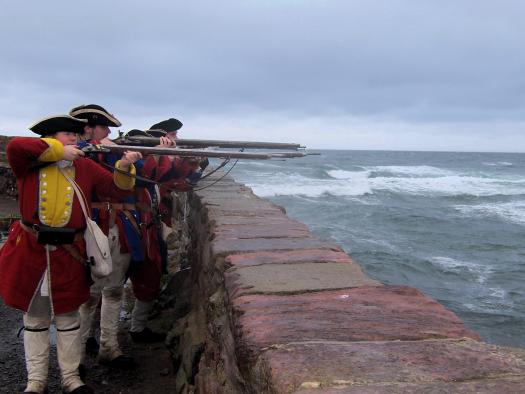 Published Date: September 23rd 2010