The Tapestry's Making Trax - with Greentrax
Legendary Scottish Music Man Steps Forward ....

The Battle Trust and all the Stitchers were absolutely delighted when Ian Green of Greentrax 'volunteered' to create a CD of songs and music from Bonnie Prince Charlie's campaign to Prestonpans in 1745. And from start to finish it's taken just 6 weeks, which Ian says is not normal!

But now we can offer as the Tapestry tours a CD of the music we are playing as visitors marvel at the embroidery - songs and music by leading artists and well know locals too such as Davy Steele [Hey Johnnie Cope] and Coreen Scott [Lady Frances Gardiner's Lament from the Battle o' Pots 'n Pans]. And Yes, a 'bonus' song Sound The Pibroch from our very own Panel Beaters led by Shona McManus.

YOU CAN LINK HERE TO LISTEN TO SEGMENTS OF EACH OF THE SONGS

See the full list of songs and music below. It's on sale from August 20th at £12 [€16/ $US 18 + postage] from Greentrax/ 1745 Battle Trust/ The Prestoungrange Gothenburg/ at all Tapestry tour venues.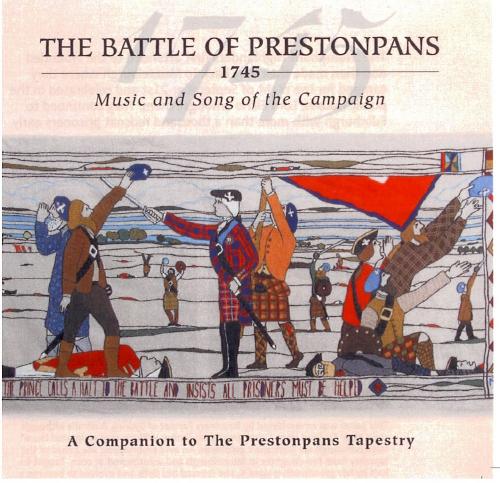 click on images to enlarge and read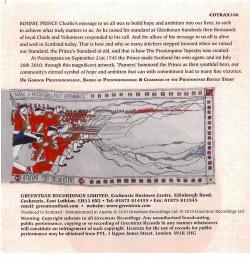 Most stitchers who went to the Drop-In Sessions at Andrew Crummy's Studio in Cockenzie will know that Ian Green and Greentax have been fellow tenants there for longer than the Arts Festival and Barons Courts. Just great neighbours.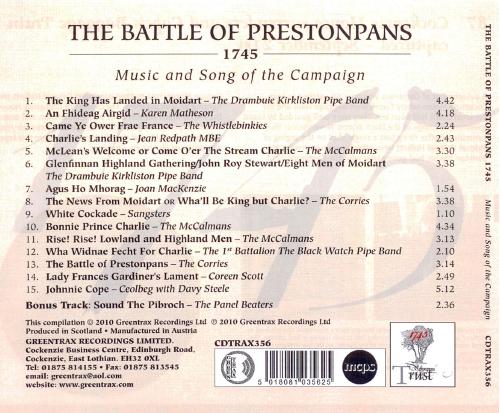 Just browse the artists whose songs and music Ian has gathered together. Many thanks indeed. Verses from many of the songs are themselves included on the Tapestry's panels.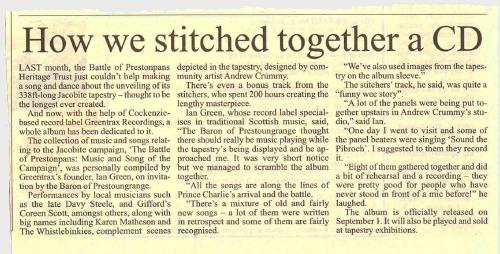 Published Date: August 12th 2010