An Embroidery Feast ... for Your Eyes Only!
Are You Sitting Comfortably?

The Prince is seated at Balhaldie House ... and the young Maid is asked to clean his shoes, but rather than kissing the Prince's proffered hand she kisses his shoe instead! An easy mistake to make in the presence of celebrity of course ...

click to enlarge the images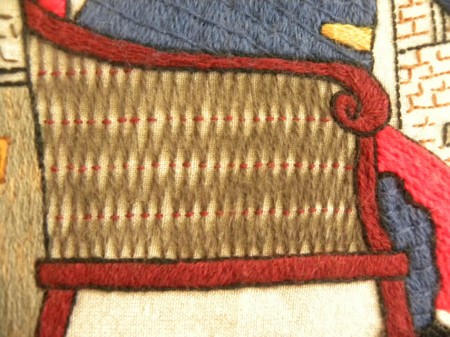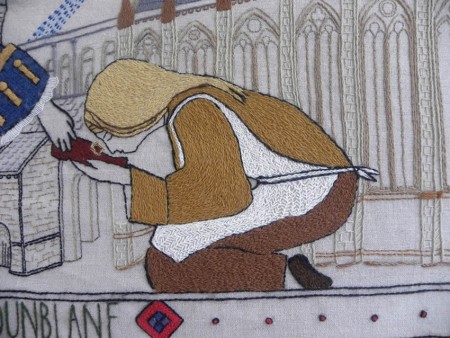 In Perth a few days earlier, there had been more concern for fine clothing than footwear ...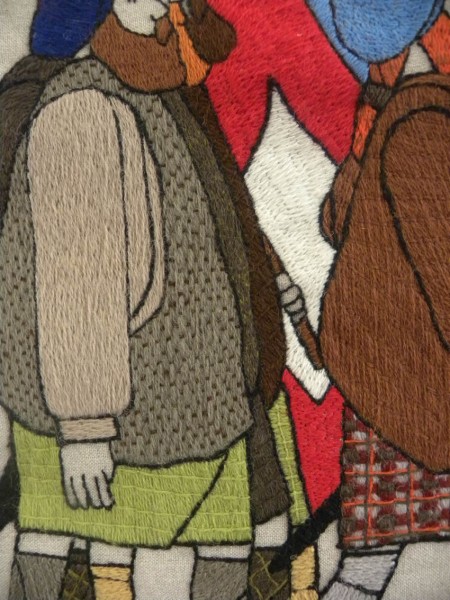 Published Date: July 1st 2010