The Fives are now 'Hanging' .. whilst Blocking & Stitching Go On ..
This is our 'blocked' title panel!

... trust one and all can spot the Thorntree logo of the Battle Trust ...

click on all images to enlarge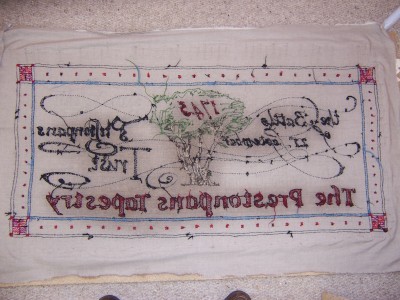 Yes! virtually all the panels are in for the June 30th deadline and blocking and sewing into fives with backing is bowling along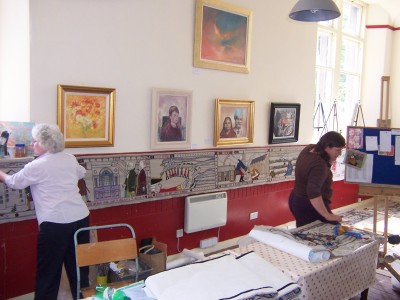 Dorie Wilkie and Mary Richardson are hard at work below with their machines stitching the fives together into the 16' lengths .... and Jacquie MacNally is on her knees [s]praying as she blocks her own panel ...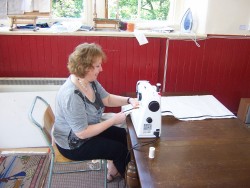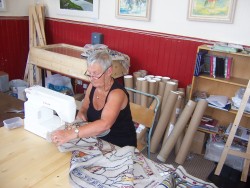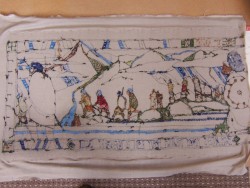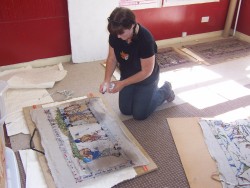 Published Date: June 30th 2010