Something to smile about ... but there's still embroidery to be done!
A Feast of Images for Us All ... looks like we'll be World Class and to schedule for June 30th/ July 26th ... fingers crossed ...

... as reported, the completed panels are rolling in and the blocking and then the stitching and the backing are in hand.... have to get a chronological sequence of course before the stitching together takes place ....

Here to enjoy however are what came around last week at Andrew Crummy's Cockenzie Studio as captured by photogrpaher Tony Marsh .... and please remember, if you're feeling anxious be in touch with Dorie Wilkie at once ... help is at hand ... you just have to ask! Talking of whom, all three look happy do they not?

click to enlarge the images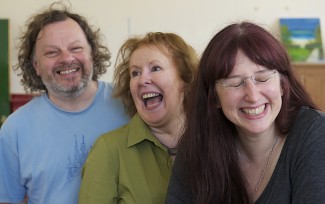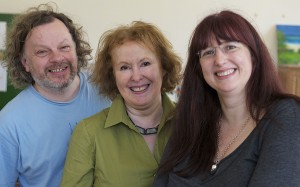 Magazine Cover Editors are out snapping Hilary Williams on the banks of the River Spean ... whilst some continue their homework/ research and others just ponder the Bright Lights of the Light Box....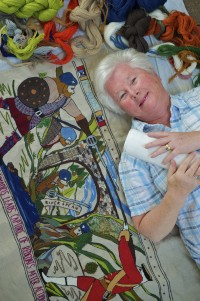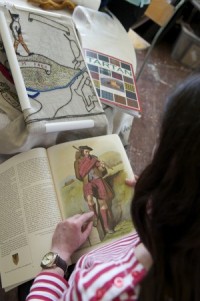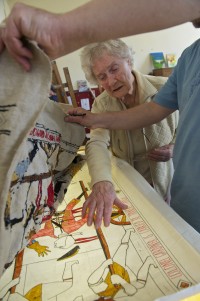 .... but Yes, there's embroidery still to do ... and hospital planning for later as well...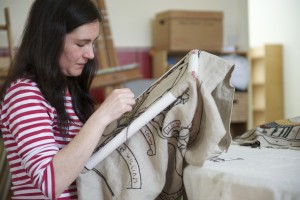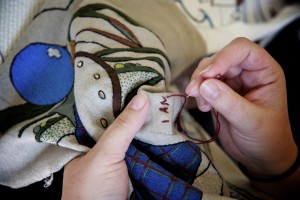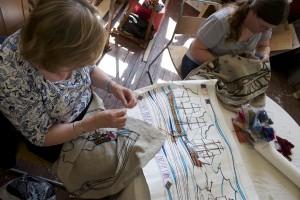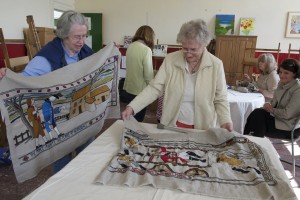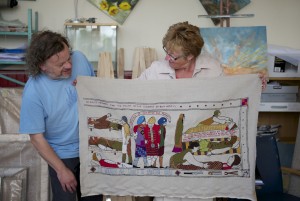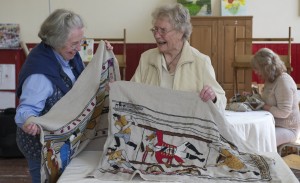 Here's that promised miscellany of blocked panels ..

It took a wee blether, and a firm word, with Lochiel at Borrodale to persuade him to be there at Glenfinnan with his Clansmen on August 19th ... and our two panels immediately below tell that tale.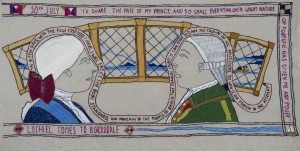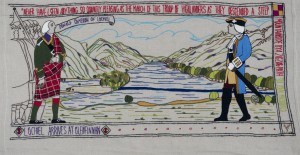 Talking of Borrodale however, it was an anxious wait but he had those Seven Men of Moidart there with him to discuss the future campaign [and indeed to ship across to Kinlochmoidart House shortly after].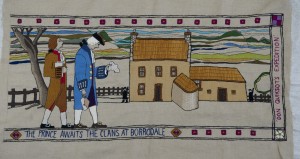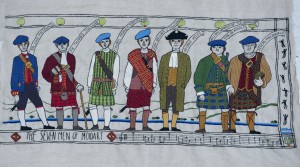 .... and the Prince certainly had some high moments .. winning the first skirmish at High Bridge and offering £30,000 for the capture of the Elector.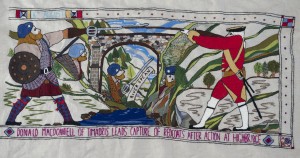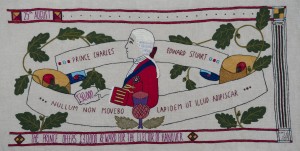 .... and although not yet arived in Edinburgh, he could clearly take great pleasure in occupying Falkirk unopposed.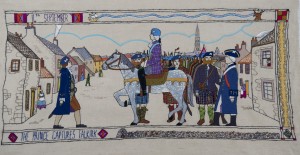 Published Date: June 7th 2010